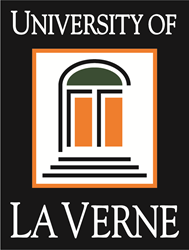 La Verne, Calif. (PRWEB) April 21, 2015
The Western Association of Schools and Colleges Senior College and University Commission approved programs for a Doctorate in Business Administration and online Masters of Science in Leadership and Management this month, paving the way for both new programs to be offered at the University of La Verne this fall.
La Verne's Doctorate in Business Administration, a program for future consultants, CEOs and professors, will be one of a small number of WASC-approved programs offered by a private Southern California university. It has been granted interim approval, with full approval to be considered by the commission.
"We are very excited about the prospect of providing a Doctorate in Business Administration because there are few accredited private universities in our area that have doctoral programs catering to business executives who want to expand their knowledge base and improve their research and problem-solving capabilities," said Dr. Ibrahim "Abe" Helou, Dean of the College of Business and Public Management.
The College of Business and Public Management sought the program after a survey revealed many current La Verne students and alumni were either extremely likely or likely to enroll in a DBA program if La Verne offered it.
Degree requirements include 54 semester hours and a dissertation. It is a four-year program.
Joining La Verne's growing list of online programs is a Masters of Leadership and Management program, which educates and develops effective leaders for a variety of organizations.
"The Masters of Leadership and Management online is an extension of our commitment to provide quality educational programs to people within our region who cannot attend classes on a regular basis," Dr. Helou said. "It will also serve our regional campuses by providing students a bigger selection of courses in any given term."
Like the campus-based program, online MSLM courses will help students design an effective organization, evaluate and utilize leadership styles that best promote organizational objectives, and develop solid interpersonal, teamwork, problem-solving and decision-making skills.
The program includes 33 semester hours of coursework. La Verne students who have pursued this degree come from a variety of industries such as law enforcement, higher education, nonprofits and businesses to become better managers and progress in their careers.