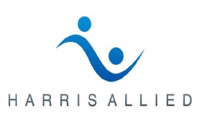 Ultimately, recruiters and their clients are looking for really great talent that can think strategically, operate tactically and work collaboratively.
NEW YORK (PRWEB) April 22, 2015
Even job seekers with the most desired skills who are considered star talent know that it takes more than a well-formatted resume and a solid handshake to land the right job. According to experts at Harris Allied, a Manhattan-based executive search firm, despite the fact that there is a dearth of top talent within the technology sector, competition is still tight for the most coveted jobs. Top firms won't compromise when it comes to hiring the exceptional candidate that will give their organization a competitive advantage.
"There is no question that having a strong resume, conducting a solid interview and having great references are must-haves for today's job seeker, but with people savvier than ever about the basic dos and don'ts of finding that new job, job seekers should be aware of how to distinguish themselves and stand out from their competitors who are vying for the same position," says Kathy Harris, managing director of Harris Allied.
Here are a few things recruiters want job seekers to really know:

Name matters – The marquis value or brand name recognition of a company you have worked for or where you interned matters. In every industry there are certain companies that get recruiters' and hiring managers' attention. These firms have the reputation for being selective in hiring and retaining top talent. If you're qualified and have worked for one of these top firms, nine times out of 10, a company will want to interview you.
Consistency matters – We all know that job-hopping can be a yellow flag. Without question, changing jobs every year discourages most prospective employers from even considering you, and if you are a member of senior management, changing jobs more often than every three years smacks of being non-promotable. If your resume includes consulting roles, it's important to distinguish them to avoid being labeled a "job hopper." Be sure to discuss your reasons for job changes with your recruiter. If you were laid off due to corporate restructuring, try to get a reference from a manager who can speak about your accomplishments.
Reputation matters – Bad reputations can follow you around your industry. There are people in every industry who are known as high maintenance, demanding and difficult to work with. If you find yourself constantly passed over for roles that you're well qualified for, have a conversation with your recruiter and ask for feedback. You may need to adjust your interview style or be flexible with expectations of a big title, large staff or unrealistic compensation package. References can also be extremely helpful to overcome a difficult reputation. Reach out to colleagues, including peers and managers, and be sure to request LinkedIn recommendations.
Presentation matters – How you present yourself on the phone, in your interview, on your resume, as well as online, should be professional, polished and seamless. They say people make up their mind whether they want to hire a candidate within the first 30 seconds of meeting them. Be sure to listen carefully to interviewers' questions, and never bash a previous employer. A common pet peeve of hiring managers is the "over talker" who doesn't listen to interview questions and has their own agenda.
Skills matter – You simply cannot fake your way through a technical interview. No matter who you are, your skills need to be sharp. Technical proficiency matters, as does hands-on experience. Be prepared to discuss specific examples of your accomplishments, as well as the results you and your team have achieved.
"These differentiating factors can mean the difference between simply landing the interview and being offered the job," notes Harris. "Ultimately, recruiters and their clients are looking for really great talent that can think strategically, operate tactically and work collaboratively."
About Harris Allied
Headquartered in New York City, Harris Allied provides premier executive search, technology and quant analyst placement services to the financial services, professional services, consumer goods, digital media and tech industries. The firm represents clients that are at a variety of growth stages: from tech start-ups to established industry leaders. Harris Allied's unique understanding of the technical recruiting process and its nuances ensures that professionals properly brand themselves and prepare for successful interviews and that hiring managers achieve exceptional results. Harris Allied Research conducts industry research and shares data that helps their clients develop informed hiring strategies and efficiently attract and retain top talent. For more information, visit http://www.harrisallied.com.