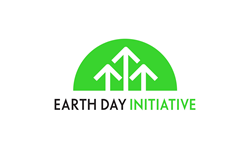 New York, NY (PRWEB) April 22, 2015
In honor of Earth Day, brand intimacy marketing agency MBLM is proud to announce Earth Day Initiative, the rebrand of Earth Day New York. Earth Day Initiative, a leading environmental group dedicated to balancing ambitious advocacy efforts with easy-to-access everyday sustainability solutions, worked with MBLM to create a new brand essence, name, story and identity for the organization that better represents their programs and offerings.
"We are proud to be involved with an organization as important as Earth Day Initiative," says MBLM managing partner Mario Natarelli. "Helping them shape their brand so it connects with stakeholders from students to corporate sponsors is critically important. The brand now is more distinct, more powerful and more linked to the group's goals."
Earth Day Initiative was selected to signal both the action-oriented nature of the group and its many diverse programs and offerings that extend well beyond the annual Earth Day event – and New York City. The brand promise, "Catalyst for Change," hearkens to the organization's roots as well as its focus on engagement and education across a wide range of constituents. The brand's new identity, a bold symbol of momentum, is now aligned with its name, promising a multiplicity of goals and a constant striving for progress.
Pamela Lippe, president and founder of Earth Day Initiative notes, "We were delighted to work with MBLM on our rebrand and extremely impressed with their passion, depth of ideas, and focus on helping us demonstrate our past while building on our future. I could not be happier with the results."
About MBLM:
MBLM is the Brand Intimacy Agency, dedicated to creating greater intimacy between people, brands and technology. With offices in 7 countries, our multidisciplinary teams help clients deliver stronger marketing outcomes and returns for the long term. To learn more about how MBLM can help you create and sustain ultimate brand relationships, visit mblm.com.
###