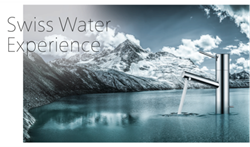 Glenn will drive our new bath products into the North American market with the same passion and professionalism he has demonstrated in the kitchen-sales segment since joining us in 2009
Norcross, Georgia (PRWEB) April 22, 2015
KWC America Inc. has appointed Glenn Maxwell its new National Sales Director, according to an announcement by President David Delle Monache. Supporting Maxwell in KWC's newly reconfigured national sales organization will be two soon-to-be-named regional sales managers, as well as the sales and support staff at company headquarters in Norcross.
Maxwell has over 20 years of industry experience and, until his recent appointment, served KWC as its Sales Director – Eastern Region for the past six years. He will continue to be based in the Boston area.
KWC targets the bath: In this newly created position, Maxwell will lead the KWC sales teams in the United States and Canada into a period of significant product expansion. The KWC brand is well-known to North American designers, architects and consumers for its unrivalled collection of kitchen faucets and accessories. In Europe, the brand also enjoys a leading position in the bath category. Now, beginning with the April 1 introduction of the KWC ZOE line for the bathroom, KWC is launching new bath lines customized for the North American market.
"With these new products, the product-development team in Switzerland is building on its success in its home markets," says Delle Monache. "Glenn will drive our new bath products into the North American market with the same passion and professionalism he has demonstrated in the kitchen-sales segment since joining us in 2009."
"KWC bath products will extend the styles of KWC kitchen," says Maxwell. "We are one of the few faucet brands that allow a professional designer to specify a single style — one consistent design ethic for both kitchen and bath — throughout a project."
KWC has already extended three kitchen lines — AVA, ONO and ZOE — into the bath, Maxwell notes. "Later this year, we will add two completely new bath lines. It's an exciting time for us and I'm proud to be spearheading this expansion."
KWC and Franke: KWC is an independent subsidiary of Franke Water Systems, which acquired the former in June 2013. The two luxury kitchen and bath brands have continued to operate as separate entities in the North American market.
In a recently issued written statement, the Swiss parent company clarified the positioning of the Franke and KWC brands in North America:
"During the period since Franke acquired KWC, we have successfully integrated key aspects of business operations. We have also defined positioning for our two luxury kitchen and bath brands, Franke and KWC, to maximize their combined value to consumers and to the trade within our target markets.
"The Franke brand will continue to feature a wide variety of high-quality sinks, primarily for the kitchen, along with a compatible assortment of accessories and faucets.
"The KWC brand will continue to develop its long-standing position as a provider of high-value, high-design faucets for the kitchen. Additionally, we are investing heavily in North America to extend KWC's position into the world of bath products. (The KWC brand is already well established as a provider of both bath and kitchen products in Switzerland.) KWC will be recognized by designers as one of the few brands where one line, one design ethic, can be specified throughout a residential or commercial project.
"New-product developments and introductions in this and subsequent years will be consistent with these principles."
[Signed]
Michael Huerliman, Head of Sales and Business Development, Franke Water Systems
Lars Voelkel, Divisional President, Franke Kitchen Systems
For more information on KWC, please visit: http://www.kwc.us.com.
For editorial assistance, contact John O'Reilly at O'Reilly DePalma; tel.: 815.469.9100; e-mail: john(dot)oreilly(at)oreilly-depalma(dot)com
About KWC
KWC is a leading supplier of luxury kitchen and bath faucets, shower systems and accessories in North America. For more than 140 years, KWC has defined Swiss Excellence and is proud to be the first faucet manufacturer in Switzerland to receive the ISO 9001 Quality Assurance Certificate. That KWC faucets are still designed and manufactured in Switzerland is our guarantee of the expertise and skill of the workforce, the constant refinement of tried-and-tested technologies and a consistently high-quality product. For more information, visit: http://www.kwc.us.com. Or call: 678.334.2121.