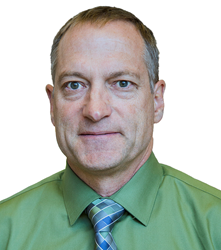 "As MWH Constructors continues our energy and water focus, Kerschbaum's seasoned expertise in energy and power business is a significant asset to the company," said Blair M. Lavoie, president of MWH Constructors.
(PRWEB) April 22, 2015
MWH Constructors, a leading construction firm and wholly-owned subsidiary of MWH Global, today announced it has hired Todd Kerschbaum as the vice president and director for global energy.
Kerschbaum is responsible for the MWH Constructors global energy group. Kerschbaum will have responsibility for domestic and international projects, and deployment of technologies for the efficient and responsible use of energy. He has more than 25 years of experience successfully developing, engineering and constructing large capital projects in the power industry. Kerschbaum has worked in numerous business venues, domestic and international, including regulated utilities, municipal utilities, and independent power companies.
Most recently, Kerschbaum served as CEO of a solar engineering and construction company and his past experience in the power industry includes managerial and executive leadership in emerging technologies, services, and operations at prominent energy companies in North America.
Kerschbaum holds a bachelor's in engineering from Purdue University and is a registered Professional Engineer. He is based in the U.S. out of the Tempe, AZ office.
About MWH Constructors
MWH Constructors, a wholly-owned subsidiary of MWH Global, is a project delivery company with a focus on water and energy operating globally. With the ultimate goal of delivering maximum value to clients and local communities, MWH Constructors offers single-source construction services via a multi-disciplined team of professionals, a range of alternative delivery methods, industry-leading pre-construction services and safety practices. MWH Constructors is working toward a commitment to Building a Better World. For more information, visit http://www.mwhglobal.com or connect with us on Twitter @mwhglobal and Facebook http://www.facebook.com/mwhglobal.