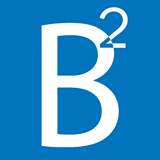 For us, customers always come first, we are very thankful for our customers over the last year and will continue to work day and night to satisfy their needs - Dave Kim, President
New York, NY (PRWEB) April 23, 2015
Boardwalkbuy is a rapidly expanding daily deal website, offering online consumers the chance to save up to 90% off premium retail products. Successfully operating in the United States, United Kingdom and Canada since April 2014, Boardwalkbuy now provides unbeatable deals at a competitive rate for consumers through the launch of their new smart phone application. The new mobile marketing model sets them apart from the competition. Boardwalkbuy also works to provides added value to its brands and vendors in the process. Members who engage in their mobile marketing campaigns can access their latest trending products and offers.
Products featured on their mobile app include a collection of leisure and lifestyle items for the entire family to enjoy. Customers can browse through an extensive variety of health care products, children's toys, fashion, jewelry items, automotive goods, electronics, mobile accessories, home care products and much more. With the addition of up to 90% in discounts, Boardwalkbuy maintains a competitive edge in the daily deal market that sets it apart from others in the industry.
"For us, customers always come first, we are very thankful for our customers over the last year and will continue to work day and night to satisfy their needs." - Dave Kim, President of Boardwalkbuy. "One thing that sets us apart from other daily deal websites is selling on a large volume, rather than large profit margins."
Boardwalkbuy prides itself in being a company with reliable business practices and promises that all orders made through their new applications will be shipped out within 24 hours of being purchased. By working closely with PayPal to ensure maximum payment security for all domestic and international customers, Boardwalkbuy is trusted as a reliable company that customers can truly trust.
According to Comscore, statistics show that 44% of all retail minutes on the internet are spent by users on mobile devices, this makes is a significantly more active standard for online shopping than traditional desktop use.
About Boardwalkbuy:
Boardwalkbuy provides exclusive daily offers on retail products and online boutiques in the United States, United Kingdom and Canada. They have a distinct online presence to provide a rewarding mobile shopping experience for customers. Members are also rewarded with additional discounts on offers and access to exclusive email promotions as subscribers.
For more information please visit http://www.boardwalkbuy.com or connect with them on Facebook for the latest updates on their available deals. Their mobile application can also be downloaded from iTunes or App Store.
Media Contacts:
janita(dot)p(at)an-associates(dot)com