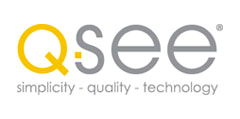 Q-See is proud to recognize and promote diversity in business on all levels
Anaheim, CA (PRWEB) April 22, 2015
Anaheim based surveillance company Q-See named one of Orange County, California's largest businesses owned by a minority.
The company was recently award the Largest Minority-Owned Businesses Award by the Orange County Business Journal.
The compilation of minority owned companies list highlights the top 68 minority owned companies and ranks them by revenue. Q-See is ranked 18th on the list with an annual revenue of $72 million dollars in 2014. That figure represents a 29% growth from 2013.
Q-See is not only owned by someone in a minority ethnicity, but also seeks to actively diversify their work force as well. Q-See is proud to recognize and promote diversity in business on all levels.
Q-See's president and CEO, Priti Sharma, says that a "great team, quality products and providing consumer satisfaction are the keys reasons for Q-see's success."
Q-See seeks out employees who are highly motivated leaders with a strong commitment to quality work. These qualities are found in every ethnicity and Q-See knows that by working within a diverse environment everyone is benefited.
By promoting diversity while adhering to the company values of loyalty, family, compassion, integrity, and respect, Q-See has been able to build a brand image that earns repute within the tech community.
About Q-See:
Q-See is the forward-thinking solution for those who value performance and efficiency without ever sacrificing the user experience. Q-See aims to support consumers and business owners by empowering them to focus on living their lives, because we believe safety is a right for all.
We provide easy-to-use smart surveillance solutions that feature cutting edge technology and enhance the lifestyles of those who use them. Q-See sets industry standards, constantly evolving alongside the ever-changing connected technology landscape. To anyone who wants true peace of mind, Q-See is the smart security brand that provides sleek, user-friendly, and innovative security - because your surveillance system should not only fit, but enhance your lifestyle. Q-See surveillance solutions are widely available through leading online and storefront retail channels as well as a growing base of international distributors. To learn more about Q-See and its products, please visit http://www.Q-See.com.