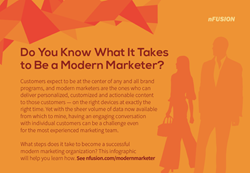 The nFusion Accelerator provides marketers with a unique combination of strategic insight and execution experience.
Austin, TX (PRWEB) April 23, 2015
nFusion announces the launch of the nFusion Accelerator, the modern marketing agency's consultative service that assists CMOs and business leaders who want to deliver quickly on growth and transformation mandates.
Tasked with growing revenues in a complex, rapidly changing environment, many business and marketing leaders are challenged to modernize their offerings or to make the organizational changes needed to succeed.
The nFusion Accelerator provides marketers with a unique combination of strategic insight and execution experience, areas where traditional management consultants and existing agency partners often fall short.
Traditional management consultants are typically unable to execute at the speed that today's leaders require; nor can they deliver practical, actionable game plans for change. Existing agency partners often lack the experience or expertise to address key strategic issues, organizational challenges and operational complexities.
The nFusion Accelerator is the advisory service that provides marketing leaders with strategic advice and action plans to help them deliver quickly on growth and transformation mandates.
The practice is led by John Ellett, CEO of nFusion (Ad Age's 2014 Small Agency of the Year), author of "The CMO Manifesto" and contributor to the Forbes CMO Network. Ellett brings insights informed from over 30 years as a marketing leader and strategic advisor to the world's top marketing change agents. His team consists of senior marketers who have served as strategic partners to clients such as Dell, Samsung, Toshiba, Caesars Entertainment, Coca-Cola, Microsoft and more.
"John and the nFusion team bring a unique perspective on how CMOs think and on the real challenges faced by today's marketing organizations," says Kelly File, Product Marketing Director, Microsoft Consulting Services. "nFusion's insight and advice has helped us shape compelling offerings and targeted go-to-market plans to engage this strategic audience. They have been invaluable partners."
nFusion Accelerator works with:

Organizations faced with transforming their businesses to stay relevant
CMOs new to the job or tasked with transformation initiatives
Business leaders who have a mandate to modernize their organizations
Marketing leaders who want to evolve to a modern marketing organization
"John has been an invaluable resource to me over the years, and never more so than during my first 100 days as CMO of a public company," says Lisa Pearson, CMO of Appconomy and former CMO of Bazaarvoice. "His deep business rigor is matched by his fresh, creative take on modern marketing. I benefited greatly (as did my company) from his coaching sessions, which were filled with pragmatic advice and compassionate counsel."
nFusion Accelerator's services for consulting, advice and action planning include:
100-Day CMO Planning: Creating an agenda for new marketing leaders
Modern Marketing Game-Planning: Creating a roadmap for becoming a modern marketing organization
Modern Marketing Org Design: Assessing your team's fit with go-forward programs
Modern Marketing Professional Development: Ramping up on the 10 Building Blocks of Modern Marketing
Marketers Marketing to Marketers: Designing customer engagement plans targeting marketers
Learn more about the nFusion Accelerator
ABOUT NFUSION
nFusion is the agency for today's modern marketer. We know that customers expect relevant, personalized content at each touch point, regardless of time of day, device or location. We help marketers and brands deliver on this promise by uncovering audience insights, mapping persona-based customer journeys, creating compelling content and delivering engaging digital platforms. Headquartered in Austin, TX, we partner with B2B and consumer clients SanDisk, AMD and Samsung. nFusion is proud to have been recognized by AdAge as Small Agency of the Year – Southwest in 2014. Follow nFusion on Twitter, LinkedIn, Facebook or the agency website.