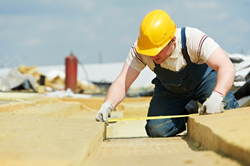 The West led the nation with 58, followed by the South with 56 and the Midwest in third with 54
Chicago, IL (PRWEB) April 21, 2015
The Federal Savings Bank was intrigued by the recent confidence among builders for newly built single-family homes jumping four points in April, There is renewed optimism in the market heading into the spring home buying season, according to the National Association of Home Builders on April 15th. With the new single-family home market improving, builders have a positive outlook about future sales. The NAHB/Wells Fargo Housing Market Index reached a reading of 56 in the latest report - the peak reading this year so far.
"The HMI component index measuring future sales expectations rose five points in April to its highest level of the year," David Crowe, chief economist for NAHB, said in a statement. "This uptick shows builders are feeling optimistic that the housing market will continue to strengthen throughout 2015."
Although harsh weather has significantly impacted builder optimism in the Northeast region, according to the regional HMI scores, this area was solid in April. The NAHB said optimism in Northeast remained at 42. The other regions had positive scores with more than 50 - suggesting that builders have a favorable outlook for the new single-family home market. The West led the nation with 58, followed by the South with 56 and the Midwest in third with 54. The Federal Savings Bank is based in the Midwest and has experienced the positive effects of this high reading.
The measure for sales expectations in the next six months increased to 64, up five points from the previous month. In addition to the survey indicating builders are confident about future sales, the NAHB noted other components of the index also saw higher levels in April, including the index gauging buyer traffic, which rose to 41 - four points higher than the previous month.
Number of single-family home starts rises
A separate report also found that housing output rose in March. The U.S. Department of Commerce said on April 16th that housing starts in the U.S. increased to a seasonally adjusted annual rate of 926,000 units in March, a 2 percent gain from the previous month. Single-family building activity offset declines in the multifamiliy market. Housing output in the single-family sector rose 4.4 percent and multifamily starts declined 2.5 percent.
With higher demand for single-family homes, builders can expect to see more growth in the market, according to a separate report by the NAHB on April 16th. As the weather warms up, builders may expect to sell more homes as buyers come onto the market.
"Today's reading demonstrates that the housing industry continues to make gains at a gradual pace," NAHB Chairman Tom Woods said in a statement.
Contact the Federal Savings Bank, a veteran owned bank, to learn more about mortgages.