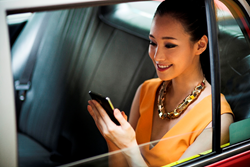 Glion is no longer only providing top-notch talent for hotels and resorts, but more and more for fashion, retail, banking and aviation companies.
(PRWEB) April 23, 2015
Clarens, April 23, 2015—Glion Institute of Higher Education, one of the world's top three institutions of higher education for an international career in hospitality management, is launching a new specialization in Luxury Brand Management. Classes will start in July 2015.
This is the first specialization of its kind to be offered by a hospitality management school. The specialization will be taught during the student's final year, as part of the 3.5 year bachelor's degree program and has been developed in close relationship with luxury leaders and professionals, encompassing case studies, testimonials and workshops.
Glion partnered with Domus Academy in Milan to develop the luxury specialization curricula. Domus is one of the most prestigious design schools in Italy, and considered a school of global excellence in the areas of fashion, design, and architecture by influential industry leaders. Through this collaboration, students will be able to attend workshops in Milan conducted by Domus and industry partners, gaining hands-on experience through business projects for a globally influential brand. Some of Domus' partners include Cartier, Christie's, De Beers, Moncler and Salvatore Ferragamo.
"This is an exciting time for Glion," said Judy Hou, CEO of Glion Institute of Higher Education. "Over the past 10 years, our graduates have earned the trust of several companies with high-end brands that seek to deliver unique customer experiences. Glion is no longer only providing top-notch talent for hotels and resorts, but more and more for fashion, retail, banking and aviation companies."
The genesis of the specialization has been the increased demand for Glion graduates from the luxury sector of the experience industry, and from players in the experiential segments of the luxury industry. The new program will equip students with distinctive skills and attributes that will give them a head-start for careers in luxury sectors. Courses include designing luxury experiences, management of a luxury brand, marketing of luxury goods and services, luxury consumer behavior and luxury communication and media planning.
The Luxury Brand Management specialization is aligned with Glion's commitment to preparing students for a successful international career in hospitality and luxury management. According to Deloitte's 2014 luxury goods report, the world's top 75 luxury brands accounted for US $172.2 billion of aggregate net sales in 2012, and a compound annual growth rate of 14.3% (2010–2012). This strong performance is partly due to enhanced customer service at high-end retailers and financial institutions.
"The soft skills, interpersonal abilities and flair for languages that Glion equips its students with are beneficial to the customer service of several industries that serve sophisticated clients who expect the highest standard of service," said Hou. "Indeed, Glion teaches students to embrace customer service through applied hands-on learning, innovation, attention to detail, responsiveness to customer demands and a high level of individual care. It is a distinctive part of their professional DNA."
Glion's program is unique as it will focus on learning the luxury industry through courses taken as part of a hospitality management degree. Graduates are expected to have the business acumen and customer and service skills that make Glion alumni so successful.
For more information about Glion Institute of Higher Education, its sister institution Domus Academy, and the Laureate International Universities network, visit http://www.laureate.net.
###
About Glion Institute of Higher Education
Founded in 1962, Glion Institute of Higher Education is a private Swiss institute that offers undergraduate, graduate and post-graduate programs in the fields of hospitality, tourism, and events, sports and entertainment management. Glion is accredited at the university level by the New England Association of Schools and Colleges, Inc. (NEASC) and ranked by luxury hotel hiring managers among the top three hospitality management schools in the world for an international career (TNS Global Survey, 2013). Glion is located on three campuses in Switzerland and the UK: in Glion, above the famous resort of Montreux on the shores of Lake Geneva; in Bulle, in the heart of the Gruyère region; and in London. Glion has the unique advantage of offering its international student body an ideal, safe and multicultural educational environment. For more information, visit http://www.glion.edu. Glion is part of Laureate Hospitality Education, a leading hospitality management education group. http://www.laureatehospitality.com
About Domus Academy
Domus Academy was founded in Milan in 1982 as the first post-graduate design school in Italy, and as an open project focusing on the Italian design and fashion experience. Throughout the years, Domus Academy also asserted its importance as a school, in the full meaning of the term: a place for post-graduate education and research lab investigating innovation and design topics. The Academy offers 12 masters courses: Accessories Design, Business Design, Car & Transportation Design, Product Design, Fashion Design, Interaction Design, Interior & Living Design, Urban Vision & Architectural Design, Fashion Styling & Visual Merchandising, Fashion Management, Visual Brand Design, Luxury Brand Management. In 2009, for the third consecutive year, Business Week included Domus Academy within the 60 best Design schools in the world. In 2012, 2013 and 2014 Domus Academy was selected by Frame and included in the Masterclass Frame Guide to the 30 World's Leading Graduate Design, Architecture, Interior Design and Fashion Schools, as well as by Domus Magazine as one of Europe's Top 100 schools of Architecture and Design. http://www.domusacademy.com
About Laureate International Universities
Laureate International Universities is a trusted global leader in providing access to high-quality, innovative institutions of higher education. The Laureate International Universities network includes more than 80 accredited campus-based and online universities. Our more than 950,000 students are part of an academic community that spans 29 countries throughout North America, Latin America, Europe, North Africa, Asia and the Middle East. Laureate universities offer hundreds of undergraduate, master's and doctoral degree programs in fields including architecture, art, business, culinary arts, design, education, engineering, health sciences, hospitality management, information technology, law and medicine. President William J. Clinton, 42nd President of the United States, serves as The Honorary Chancellor of the Laureate International Universities network, offering advice on social responsibility, youth leadership and increasing access to higher education. For more information, visit http://www.laureate.net.
PRESS CONTACT
GIHE
Alexia Robinet
Public relations Manager
Phone: +41 (0)79-3108193
Alexia.robinet(AT)laureate.ch
DOMUS ACADEMY
Sabrina Di Pietrantonio
sabrina.dipietrantonio(AT)laureatedesign.it
Angela Ambrogio
Phone: +390297372250
angela.ambrogio(AT)laureatedesign.it