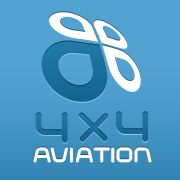 Rochester, Kent (PRWEB UK) 23 April 2015
A lot has been happening since the presentation to dignitaries and the press back in September 2014. We have made significant advances in our software by developing a self-configuration system to intuitively set the parameters of the propulsion system dependant on the prevailing weather conditions and flight behaviour.
Since the beginning of 2015 we have been focused on developing a 1:3 scale model of the VV-plane with a wingspan of 4.7m and a length of 4.9 meters. The reason behind this development is to test the scalability from the smaller prototype and to demonstrate increased stability. In order to achieve this we are partnering with a Chinese motor manufacturer, whose electric motor's power to weight density offer significant advantages. It is envisaged at this stage that this new prototype will still be battery powered.
Recently we have relocated to new premises that include workshop facilities to allow us to be more self-sufficient by manufacturing the majority of the components ourselves.
All this activity has attracted a lot of interest and we have received approaches from a number of investors wanting to invest significant amounts of money to develop the VV-Plane through to manufacture. Although tempting, none of the investment opportunities were aligned with our ultimate vision of assisting developing countries and making a positive impact on the environment. As a result, we are still on the lookout for investors who are sympathetic to our goals both on a commercial and environmental level.
If you are interested in finding out more about the VV-Plane project with a view to investing, then please contact Thorsten U. Reinhardt, at t(dot)reinhardt(at)4x4aviation(dot)com.
-END-
About 4X4 Aviation
4X4 Aviation Ltd develops a hybrid electric aircraft with which it is striving to revolutionise the aviation industry by making Vertical Take Off and Landing (VTOL) flight commercially viable. The company's offices are located at Rochester Airport's Innovation Centre. For more information about 4X4 Aviation's technology and products, contact Thorsten U. Reinhardt, at t(dot)reinhardt(at)4x4aviation(dot)com.