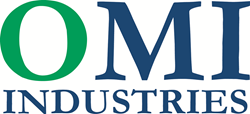 "We are honored that Asphalt Contractor chose our Ecosorb solution as an important part of the asphalt construction process," said Brian McLaughlin, Director of Industrial Sales and Marketing, OMI Industries.
LONG GROVE, ILL (PRWEB) April 22, 2015
Underscoring the importance of the right equipment for supporting a contractor's bottom line, Asphalt Contractor Magazine recently named OMI Industries' Ecosorb® solutions a Top 30 Editor's Choice Awards winner.
Ecosorb® odor control systems are vital in eliminating the particularly odorous emissions of asphalt plants and construction for asphalt producers, paving contractors, fleet managers, highway contractors, traffic safety professionals, public works, and department of transportation officials. The environmentally friendly Ecosorb formulation creates an odor neutral environment that's preferred by employees and neighbors alike.
The awards are chosen by the Asphalt Contractor editorial staff for meeting various criteria -- including longevity and consistency in the market, dependability, productivity and innovation. To gauge readers' preferences, the publication also factored in how much interest these products received on the Buyers Guide at ForConstructionPros.com/Asphalt.
"Innovation is the lifeblood of our readers' businesses – the right choices can mean the difference between a profit or a loss on a project," says Lisa Cleaver, Asphalt Contractor Magazine editor.
"We are honored that Asphalt Contractor chose our Ecosorb solution as an important part of the asphalt construction process," said Brian McLaughlin, Director of Industrial Sales and Marketing, OMI Industries. "This award reinforces that odor management will always to be a priority for this unique industry sector, and we look forward to continuing our efforts to provide the most effective solutions."
About OMI Industries
OMI Industries, a worldwide leader in providing natural odor abatement solutions, is a privately-held corporation headquartered in Long Grove, Ill. Founded in 1989, OMI's green engineering solutions solve organic and inorganic odor and emission control issues across three divisions with the Ecosorb® (industrial), Fresh Wave® IAQ (commercial) and Fresh Wave® (consumer) brands. Among the awards and recognitions earned by the company and its three brands: Fresh Wave IAQ products received the Environmental Protection Agency's "Design for the Environment" (DfE) recognition in 2011 for safer chemistry; 2012 brought a "Parent Tested, Parent Approved" award for select Fresh Wave consumer products; and 2013 brought OMI a repeat ranking on the "Inc. 5000" list of America's fastest-growing companies. All three brands are sold worldwide, both directly and through distributors. Additional OMI facilities include Houston, Texas (industrial sales); Rising Sun, Ind. (manufacturing and warehousing); and Ventura, Calif. (R&D). For more on OMI, visit http://www.omi-industries.com