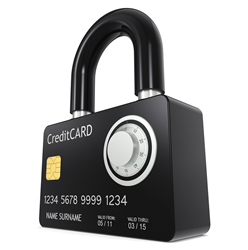 Just Released PCI Policies and Procedures & PCI Policy Templates for the Pharmaceutical Industry Now Available from pcipolicyportal.com.
Dallas, TX (PRWEB) April 22, 2015
Pharmaceutical companies all throughout the globe can now instantly download the industry leading PCI policies and procedures & PCI policy templates today from pcipolicyportal.com, the world's undisputed leader in PCI DSS documentation. With growing compliance mandates facing the pharmaceutical industry – and the PCI DSS standards being one of them – businesses can now turn to the experts at pcipolicyportal.com and instantly download the professionally developed PCI Policies Packets today.
Additionally, while many pharmaceutical companies also hold what's known as Personally Identifiable Information (PHI), they may very well also have cardholder data in their possession, hence the reason for becoming PCI DSS compliant.
The documentation contains hundreds of pages of content that's complete with policies, procedures, forms, checklists, templates, and so much more for helping ensure rapid and swift compliance with the Payment Card Industry Data Security Standards (PCI DSS). Thought many pharmaceutical companies may not be directly involved in the storage, processing, or transmission of cardholder data, they often exhibit a clear nexus to such information, thus ultimately requiring PC DSS certification.
Visit pcipolicyportal.com today for the very best PCI policies and procedures and PCI policy templates for helping pharmaceutical companies become compliant with the Payment Card Industry Data Security Standards (PCI DSS). From coast to coast throughout the United States – and around the world – pcipolicyportal.com has been helping businesses become PCI DSS compliant an in efficient and cost-effective manner.
From healthcare to manufacturing – and any other industry requiring PCI DSS compliance – the documentation offered for instant download today at pcipolicyportal.com is truly the very best material found anywhere today.