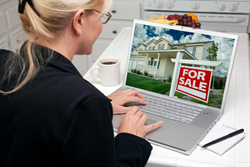 loosening of mortgage qualification standards will increase the number of first-time home buyers in the sector.
Chicago, IL (PRWEB) April 23, 2015
While the increase in new housing starts in March was modest, The Federal Savings Bank thinks the rise in optimism among builders, coupled with positive economic conditions, could pay off in the spring. According to the U.S. Department of Commerce, housing starts rose 2 percent in March to reach a seasonally adjusted rate of 926,000. Additionally, building permits for single-family homes rose 2.1 percent in March from the previous month.
Although the number of housing starts was smaller than economists expected, The Federal Savings Bank concluded that the gains in the housing market and new construction could mean greater sales down the road for the rest of the year. In fact, the lender thinks construction rates and demand for homes could rise in the next two home buying seasons.
The Federal Savings Bank knows that the loosening of mortgage qualification standards will increase the number of first-time home buyers in the sector.
"I expect single-family construction to pick up significantly this spring and summer," said Mark Zandi, Moody's chief economist to the Wall Street Journal on April 16th in a release titled "Take A Broader View to Better Understand the New-Home Market."
"Mortgage credit is slowly becoming more available, and as the job market approaches full employment, wage growth will pick up."
NAR predictions for 2015 home buying season
Both new and existing-home sales could increase in the spring to kick off what will be an improved 2015 housing market compared to last year. On January 7th, The National Association of Realtors predicted factors that will lead to growth in the housing market include increases in the job market and wages, which will enable buyers to keep up with rising home prices.
Lawrence Yun, NAR chief economist, said the expanding economy may help give first-time home buyers the purchasing power they need to head into the housing market. Not only does the improving economy mean consumers have greater ability to save for a home, but existing homeowners can also build up the equity in their house and benefit when it comes time to sell their homes.
"Furthermore, first-time buyers are expected to slowly return as the economy improves and new mortgage products are made available in the marketplace with low down payments and private mortgage insurance," Yun said in a statement.
As home buyers look to purchase a home during the popular spring and summer buying months, they could take advantage a low rate mortgage.
Contact The Federal Savings Bank, a veteran owned bank, to learn more about low rate mortgages.