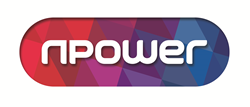 We're delighted to welcome npower to the Rant & Rave community.
Coventry (PRWEB UK) 22 April 2015
npower North East contact centre in Rainton hosts a team in excess of two thousand agents who are always on hand to answer customer queries and service requests. Rant & Rave's Fast Feedback solution has been implemented to capture the thoughts of customers who have recently spoken to these agents. Customers are now contacted by text message or email and invited to rate their experience in three ways - how easy it was to deal with npower, how likely they would be to recommend the service to their friends or family and how satisfied they were with their overall experience.
Crucially they are also asked to explain the reasons why they selected each score. This gives the customer the opportunity to explain what really matters to them and provides npower with rich insight about the areas in which they're meeting customer expectations, processes which might be frustrating them and training opportunities for staff.
npower agents are also empowered by the feedback they receive. Rant & Rave's Frontline Engagement solution gamifies the way feedback is displayed so it appears alongside avatars of each team member. As well as encouraging peer-to-peer competition and a strong customer-centric culture, the results also form the basis of team meetings, allowing in the moment training and driving positive behaviour.
This new move is part of npower's drive to lead the way when it comes to delivering exceptional customer experience, not just in the utility sector but beyond.
Mark Howe, Head of Assurance, npower says "We know that there's nothing more powerful than learning from the voice of our customers to understand where we can improve and where we're already excelling. That's why we were excited about rolling Rant & Rave out to our team."
Dennis Fois, CEO, Rant & Rave adds "We're delighted to welcome npower to the Rant & Rave community. This partnership is testament to npower's commitment to not just pay lip service to customer feedback but to truly invest in it, ultimately making it easier for customers to do business with them."
*Ends*
About RWE npower

RWE npower is a leading UK energy company and is part of the RWE Group, one of Europe's leading electricity and gas companies.
We serve around 5.8 million residential and business customers with electricity, gas and energy. Through RWE Generation, we operate and manage a flexible portfolio of coal, oil, biomass and gas-fired power stations, producing more than 10% of the electricity used in Great Britain.
We are also on twitter - @npowerhq and Youtube.
About Rant & Rave
Rant & Rave (formerly known as Rapide) was launched in 2000 by Nigel Shanahan and is one of the UK's leading customer engagement specialists, counting half of the FTSE as clients.
Its multi-channel solutions let brands proactively communicate with and gather fast feedback from their customers to manage and measure their experience. By providing solutions which are customer, not brand, centric Rant & Rave helps its clients to transform Ranters into Ravers and turn happy customers into lifelong advocates.
To find out more about Rant & Rave visit http://www.rantandrave.com.