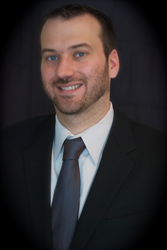 "We have a great opportunity to serve our patients and clients more holistically across the continuum of care. I believe Steve Jakubcanin is the right leader to put that vision into action."
Dallas, TX (PRWEB) April 22, 2015
AccentCare has hired Steve Jakubcanin as its new Chief Operating Officer, the company announced Wednesday.
Jakubcanin, an experienced healthcare executive, is responsible for AccentCare's newly created field operations unit.
AccentCare's lines of business include home health, personal care services, hospice medical home care. Under the new company structure, regional field leaders from all lines of business will report to Jakubcanin. His responsibilities will include oversight of both operations and sales.
"Steve is a highly talented executive who will help us become better aligned across the company," said AccentCare CEO Steve Rodgers. "We have a great opportunity to serve our patients and clients more holistically across the continuum of care. I believe Steve Jakubcanin is the right leader to put that vision into action."
Jakubcanin is a proven healthcare executive, having most recently served as the Senior Vice President of Kindred Healthcare's Central Region. Altogether, he served for 13 years at Kindred Healthcare at increasing levels of responsibility. Jakubcanin is a trained Pharmacist with a Bachelor's Degree in Pharmacy and an MBA from Wayne State University.
###
About AccentCare
AccentCare, Inc., headquartered in Dallas, Texas, is one of the nation's leaders in post-acute healthcare services. Nearly 17,000 dedicated professionals provide comprehensive services that range from personal, non-medical care to skilled nursing, rehabilitation, hospice and care management. AccentCare has more than 110 locations in Arizona, California, Colorado, Georgia, New York, Ohio, Oregon, Tennessee, Texas and Washington. AccentCare is a portfolio company of Oak Hill Capital Partners.