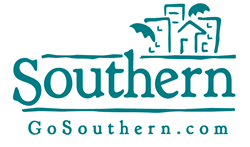 Destin, FL (PRWEB) April 22, 2015
Southern and Pointe South Vacation Rentals, members of the Southern family of companies that represent condo and vacation home rentals in Northwest Florida and Coastal Alabama, are the proud sponsors of many local events this year, including two coming up this April. First on the list is the annual Mullet Toss hosted by the Flora-Bama Lounge and Package. The event kicks off April 24 and will garner much attention from guests at Pointe South's Perdido Key and Orange Beach vacation rentals nearby. Following the festival, Southern will sponsor the Destin Chamber's Tax Relief Golf Tournament to be held on April 29, 2015.
"Spring is one of the best seasons to plan a beach vacation to the Gulf Coast, both for the incredible weather and the exciting, fun events taking place," said Patricia Hardiman, Chief Marketing and Sales Officer. "The Southern family of companies is proud to be a part of these events so that locals and visitors alike can enjoy them and our beaches."
Pointe South is excited to sponsor this year's Mullet Toss, an annual event put on by the Flora-Bama. It is a fun celebration for locals to attend while simultaneously drawing thousands of visitors to our beaches for a vacation on the Gulf Coast. Southern is also supporting the Destin Chamber of Commerce by purchasing a hole and entering a team in the 2015 Tax Relief Golf Tournament. To promote these Gulf Coast events, in addition to others such as the Seabreeze Jazz Festival and Thunder Beach Spring Motorcycle Rally, Southern is offering up to 30% off Gulf Coast condo and home rentals in April.
The Southern family of companies began in 1995 and is owned and operated by two sets of brothers, Mike and Brad Shoults and Kevin and Kerry Veach. This year Southern is celebrating twenty years of excellence in the industry and is proud to offer premier Gulf Coast vacation rentals, property management and real estate services. Together, Southern Management Group represents nearly 1,000 vacation rentals, countless real estate properties, over 1,000 long term rentals and 40 associations from Fairhope, Alabama to Panama City Beach, Florida.
Shop for condos and beach homes, as well as learn more about Southern's vacation rental management program, online at SouthernResorts.com or by calling 855.335.0875.