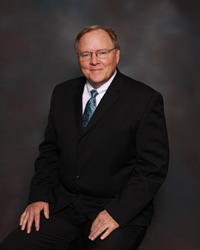 "I have known Bruce for the past 20 years, and feel honored to have him be part of the 3H Group Family," said 3H Group Hotel CEO, Hiren Desai.
Chattanooga, TN (PRWEB) April 24, 2015
3H Group Hotels announces that they have hired Bruce A. Reed to be the company's Chief Operating Officer (COO). Reed will be responsible for the daily operations of the company and will report directly to CEO, Hiren Desai. As COO, Reed will be focused on creating an organizational structure which will support and enhance the growth of the 3H Group's hotel portfolio and strengthen their position as a leader in the hospitality industry.
Reed recently retired from Marriott International after a successful 27-year career that took him from Housekeeping Manager Trainee to Vice President Franchise Operations, The Americas-Select Service & Extended Stay Hotels. During his tenure he was an inspirational leader and advocate for Marriott's Spirit to Serve initiatives. He was responsible for the development and implementation of the "Hospitality at Home" program that created a partnership between the Fairfield Inn and Suites by Marriott brand and Habitat for Humanity. In recognition of his efforts, Marriott International created the "Bruce Reed Rally to Serve" award to be given to one hotel every year, in recognition of its community contributions.
"I have known Bruce for the past 20 years, and feel honored to have him be part of the 3H Group Family," said 3H Group Hotel CEO, Hiren Desai. "Bringing him on as the COO was an easy choice, and I have full confidence in his abilities and vast hospitality knowledge."
Reed is especially excited to be working back in his hometown of 22 years – Chattanooga, Tennessee – where he currently lives with his family.
About 3H Group Hotels
Headquartered in Chattanooga, TN, 3H Group Hotels has become a prominent and respected name in the hospitality industry since the company's inception in 2000. Nationally recognized among top hotel development companies, its primary focus is the development and investment of high caliber hotels and an unparalleled commitment to each property's continued success through proven management, leadership, and operational standards. As a result of this commitment and focus, the 3H Group Hotels received Marriott International's highest honor for Hospitality Excellence in 2014, the Partnership Circle Award. Consistently ranked as a top hospitality management and hotel development companies over the past few years, 3H Group strives to be a respected, premiere developer of hotels, and continues that philosophy by providing a management style that thrives in the hospitality industry.