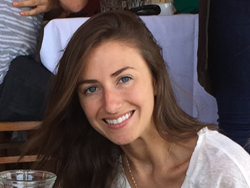 The Full Society app will give users the opportunity to give in small increments year-round each time they enjoy the privilege of dining out
Baltimore, Maryland (PRWEB) May 05, 2015
The up-and-coming Baltimore-based tech startup, Full Society, launched an IndieGoGo campaign last week (igg.me/at/fullsociety.com) to fund the final stages of development for its mobile payments app. The app is now trending on the site's Technology page.
The Full Society payment platform's greatest selling point for customers is the ability to pay a restaurant bill on your phone. It eliminates the anxiety of waiting for your bill at a crowded restaurant or bar. Once completed, the app will empower restaurant goers to donate to hunger-focused charities while dining out, all within a single mobile payment platform. Beacon technology enables the Full Society app to link up directly to a restaurant's POS system, thus granting the restaurant staff more time to focus on excellent customer service instead of processing and printing their patron's bill.
Full Society's crowdfunding campaign offers a variety of interesting perks for backing their project, including custom t-shirts, a dinner date with any of the team members, forcing the founders to eat tons of French fries, and a spot on the company's online selfie collage. The company's featured perk is a Dinner Lab membership for $125 that includes $20 off the recipient's first meal.
Full Society's most shocking perk, coined "Permanence," gets a campaign supporter's name tattooed on the founder, Paige Cantlin's body. The Permanence perk is worth $50,000 on the IndieGoGo site. The Full Society team says it is willing to go as far as it takes to get funded and make their project a reality, because it is difficult to coerce people to put money towards a project that will eventually become a free mobile app. The IndieGoGo campaign is available at (igg.me/at/fullsociety.com).
"I am willing to sacrifice my own skin--currently virgin skin, with no tattoos--to get this project off the ground," Cantlin said. "I can't think of a more meaningful tattoo than one which reminds you of what you stand for, what you are building, and who it is that helped you get there."
Cantlin founded Full Society while attending grad school at Johns Hopkins University. During that time she has also worked full-time in finance, in addition to training for and running a marathon in Antarctica. In her own words, she is "in no way the type to let the difficulties that may come with crowdfunding stop her and her dedicated team from reaching their bootstrapped goals."
Full Society believes their app will not only make paying restaurant bills fast and easy, but will also take significant steps towards solving America's hunger epidemic. Currently about 46 million Americans struggle with hunger, of which 12 million are children*. When the Full Society app is launched and for the remainder of 2015, all in-app donations will go directly to two partnering charities: Helping Up Mission and Paul's Place.
"Helping Up Mission is very grateful for our partnership with Full Society, a social enterprise connecting the greater Community that benefits all concerned, and provides help and hope to those needing a meal," said Robert Gehman, Executive Director of the Helping Up Mission.
The startup's research into mobile payment options and evolving credit card technology reveals that, within the next five to ten years, mobile bill-pay options will become rampant and necessary for daily living expenses. The Full Society app fulfills that need in 2015 through an easy-to-use interface, which caters to socially active, tech-savvy food enthusiasts who want to pay, split, tip and give back all in one place. On the back end, Full Society is creating software that will link to restaurants' existing POS systems, and allow servers and restaurant owners to track orders and send the bills--sans paper--to their patrons.
Learn more about Full Society's mission here: http://www.fullsociety.org
About Full Society
Full Society is an innovative technology company devoted to simultaneously finding creative and sustainable ways to solve both real business and pressing social problems. Founded by Paige Cantlin, an MBA student at Johns Hopkins University, the app was initially conceived as part of a class project. Full Society's mobile payments app is expected to launch in summer 2015.
Helping Up Mission
Helping Up Mission provides hope to people experiencing homelessness, poverty or addiction by meeting their physical, psychological, social and spiritual needs.
Paul's Place
Paul's Place is a solace for those in need in the Washington Village/Pigtown neighborhoods of Baltimore. Paul's Place serves people of every age and background with respect, kindness, warm meals and programs that help nurture the surrounding community.
*Hunger statistics courtesy of Feeding America: Hunger and Poverty Fact Sheet'
http://bit.ly/11ft0Im
Contact:
Jamie Winder
(908) 963-4872
jamiewinder(at)fullsociety(dot)org
http://www.fullsociety.org