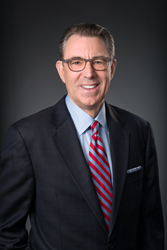 Cleveland, OH (PRWEB) April 22, 2015
The Growth Coach is excited to announce the opening of a new location ready to serve Greater Cleveland. Kurt Treu, former Market President and Executive Vice President at US Bank, is bringing the "#1 business and sales coaching franchise in the country" to Cleveland and promises to deliver better businesses, better lives and better results for business leaders and small and medium sized companies.
The Growth Coach is dedicated to helping business leaders, executives, business owners, managers, sales staff, and self-employed individuals find both financial success and that often elusive work/personal life balance. The Growth Coach offers unique workshop programs, one-to-one coaching services, remote coaching, special project coaching, business valuation, sales mapping and more. The Growth Coach is expanding to include a greater number of both domestic and international markets with the goal of growing businesses, creating jobs, and transforming managers and leaders in each community. The Growth Coach's unique coaching methodology emphasizes the power of people and passion, and works with clients to help them find work/life balance that increases both personal and business success.
"Cleveland has so much to offer and we are witnessing a renaissance with exciting building and infrastructure projects, but to become a GREATER Cleveland, we need to grow jobs and grow small and medium size businesses," says The Growth Coach of Greater Cleveland Executive Leader Kurt Treu.
After 32 successful years in the Banking Industry, Treu decided to pursue a full time coaching career leveraging 20 years of coaching experience and transformational leadership training. Following his passion led Treu to open the Growth Coach business in his hometown of Cleveland, OH. "I realized how many people were searching for more in their work and personal lives. I decided to make it my purpose to help people find their own transformational experiences and help make Greater Cleveland into the best community it can be."
Treu holds a BS/BA degree from Wittenberg University, an MBA from Baldwin-Wallace University and is a graduate of Mayfield High School where he was inducted into the Mayfield High School Alumni Hall of Fame. He is also a graduate of the Consumer Bankers Association Executive Banking Program where he is the past Faculty Chairman and continues to serve on the school's faculty. He is active on the Playhouse Square Foundation Board and Executive Committee, The Greater Cleveland Partnership Finance Committee and Audit Chairman, the Strategic Planning Committee for The United Way and a member of the Bridgestone Champions Council promoting the World Series of Golf event at Firestone Country Club.
About The Growth Coach Business & Sales Coaching:
Founded in Cincinnati in 2003, The Growth Coach is the only pure business and sales coaching franchise aimed at driving success while balancing the lives of business owners, managers, sales people, self-employed professionals and executives across a wide spectrum of businesses and industries. The Growth Coach specializes in group workshops and individual coaching with the goal of helping clients gain greater focus and learn how to earn more and enjoy more fulfilling lives. The Growth Coach is active in more than 140 markets in North America and abroad and is always looking to expand domestically and internationally. For more information about the company, visit http://www.TheGrowthCoach.com.
For more information about how The Growth Coach of Greater Cleveland can help you and your business, call (440)384-5088, email KTreu(at)TheGrowthCoach(dot)com or visit http://www.TheGrowthCoachofGC.com.