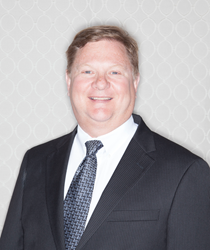 FOND DU LAC, Wis. (PRWEB) April 23, 2015
BCI Burke, premier manufacturer of commercial playground, park and recreation equipment based in Fond du Lac, WI, recently welcomed Douglas Pietrowski as Chief Financial Officer. In his new role, Pietrowski will oversee the accounting, information technology and human resource functions.
"I am excited to put my leadership and experience to work at Burke and enhance their growth initiatives," Pietrowski said. "The people and the product are of the highest quality and I am excited to be part of the team here."
For the last six years, Pietrowski worked as a controller for American Finishing Resources, LLC in Chilton, WI where he oversaw accounting, finance, information technology and human resources. Prior to that, he held other controller and finance positions for companies such as Mercury Marine and Maysteel. Pietrowski received his bachelor's degree in accounting from the University of Wisconsin Oshkosh.
"Doug brings the right talents and experiences to the CFO role as we continue to strengthen our focus on strategic growth," said Michael E. Phelan, president and CEO of BCI Burke Company. "He will deliver strong financial, technological and people management here at Burke."
BCI Burke's Reinventing Play™ business focus showcases continual improvement and premium commitment to their customers, as well as designing, building, delivering and servicing the highest quality products, backed by the best warranty in the industry. Since its inception in the early 1920s, BCI Burke has been an avid champion of engaging kids and families in healthy, challenging and safe play. For more information, visit http://www.bciburke.com.