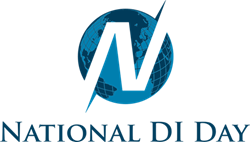 Minneapolis, Minnesota (PRWEB) April 25, 2015
For thirteen years, the Twin Cities DI Day has been known as the premier income protection education event in the nation! This year, on May 5th, 2015, Secura Consultants is teaming up with The Plus Group, US to take DI Day on the road by supporting the first ever National DI Day.
George G. Davidson, CLU, ChFC, RHU, DIA, CLTC, Chief Executive Officer at Secura Consultants and co-creator of the Twin Cities DI Day reflects on the change by stating, "The first Twin Cities DI Day was a hugely successful event. Over 300 advisors came together to learn more about the importance of income protection. After 13 meetings in the Twin Cities, our desire was to spread the message about the importance of income protection and the new National DI Day format was an obvious next step.
"National DI Day is comprised of live educational events in over 20 cities in America along with a national webcast. Projections are that over one thousand professionals will attend one of the events and subsequently impact many thousands of people by helping them protect their most valuable asset, their ability to work and earn an income!"
Before the Twin Cities DI Day, the income protection industry was lacking a singular event to identify with. Craig Kolkman, Executive Consultant at Secura Consultants says, "Before DI Day, there wasn't an event for financial professionals across the country to come together for the sole purpose of discussing income protection. We believed it was necessary to create an educational event dedicated to this extremely important topic." National DI Day serves the financial services profession by providing up-to-the-minute information on the industry, inspirational stories of real people facing and overcoming the challenges of disability and the motivation for financial professionals to protect their clients' income.
Going national isn't the only change that DI Day has undergone. Michael Sir, Regional Vice President at Principal Life Insurance, Co., recalls the changes by stating, "When we first developed DI Day, it was primarily focused on individual disability insurance. As it progressed, we opened it up to general disability topics, covering not only individual disability, but also group disability, and long-term care topics. Since then, each year has just gotten bigger and better in terms of quality of content."
Secura Consultants is sponsoring meetings in Minneapolis, MN; Sioux Falls, SD; and Madison, WI. Registration for these events includes continental breakfast, presentations from industry professionals, and company sponsored CE credit! To register for any of these National DI Day events, visit DisabilityInsuranceDay.com or contact Katiya Xiong, Executive Manager at Secura Consultants at (952) 641-5207.