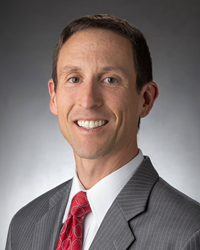 Read beyond the sales pitch and get professional help if you need it.
Plymouth, MI (PRWEB) April 22, 2015
What's not to like about the Michigan Education Trust (MET)? Families pay today for their child's future tuition and mandatory fees, and receive a tax advantage in the process. But when AMDG Financial adviser Rick Aguilar evaluated the options, he found that investing in the MET college savings plan did not necessarily provide the best return. In fact, he found that money invested in a taxable account could yield more savings. His results appear in a complimentary white paper entitled, "Evaluating the Met," available at http://www.amdgservices.com.
"It's important to note that every situation is different, so families should compare the options with a competent adviser who has the family's best interests in mind," said Aguilar, who has four children of his own. "Parents need to understand exactly what each plan covers, and what changes if a child chooses not to go to college, chooses a college in a different state, gets a scholarship, or has special needs. And because they're paying an upfront amount today for a future benefit, families should pay close attention to the rate of return they can expect on their investment," he added.
In his analysis, Aguilar compared the MET to general benchmarks composed of the S&P 500, MSCI EAFE and the Barclays Aggregate Bond Index. He found that even in a moderately conservative portfolio, the rate of return would most likely exceed that of the MET, meaning that investors could make more money elsewhere without being locked into an inflexible contract. "Even considering the tax consequences, most of the scenarios I examined beat the rate of return implied by the MET," he said.
While investing in the market carries risks, Aguilar also points to risks involved in the MET. "One is counterparty risk, which occurs when one party to an agreement – such as the state of Michigan, in this case – defaults on the contract. And while no one expects that to happen, we can't rule out the possibility," said Aguilar.
Bottom line: choosing the best college savings plan may be as complex as some college courses, says Aguilar. "Read beyond the sales pitch and get professional help if you need it," he adds. "Doing the math now may lead to better returns in the long run."
About AMDG Financial
AMDG Financial (http://www.amdgservices.com) is a fee-only fiduciary registered investment adviser (RIA) in Plymouth, Michigan. The firm manages approximately $80 million in assets for clients. AMDG Financial was one of the first 10 firms globally to be certified by the Centre for Fiduciary Excellence (http://www.cefex.org/advisor) as following global best practices for investment adviser fiduciaries. The company's credo is, "From financial wisdom, better stewardship."