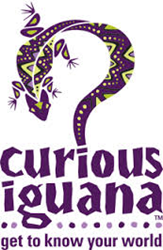 (PRWEB) April 23, 2015
Following the runaway success of last year's California Bookstore Day, bookstores across the nation are now preparing for Independent Bookstore Day (IBD), a country-wide celebration of books and independent bookstores on Saturday, May 2. From Bend to Brooklyn, book lovers should mark their calendars for this special day of literary parties.
In addition to offering a selection of exclusive Independent Bookstore Day merchandise and fun giveaways from opening 'til closing on May 2, Curious Iguana (12 North Market Street in downtown Frederick MD) will also host a 7 pm author talk and signing with Michael Farquhar. His newest release, 'Bad Days in History: A Gleefully Grim Chronicle of Misfortune, Mayhem, and Misery for Every Day of the Year,' is a carefully curated calendar of catastrophes gleaned from recent and distant eras alike, ranging from events well-known and obscure, and spanning the globe.
'We're thrilled to be hosting Michael Farquhar—and very excited about having an entire day devoted to the nationwide celebration of independent bookstores,' says Marlene England, co-owner of Curious Iguana.
The exclusive books and art pieces that have been created for IBD 2015 will be available only at participating IBD bookstores, only on Saturday, May 2. Items include a signed chapbook of original essays by the bestselling author of Bad Feminist, Roxane Gay; a Margaret Atwood stencil; a literary map of the seas; sweet and salty literary tea towel sets; a color broadside from Stephen King's forthcoming novel Finders Keepers; the Funny Ha Ha Joke Book for kids; and much more. More than 65 authors have demonstrated their support for independent bookstores by donating work for IBD.
The first National Independent Bookstore is sponsored in part by Penguin Random House and The American Booksellers Association. "It's a privilege for Penguin Random House to be the first publisher sponsor of Independent Bookstore Day, and we are excited about supporting it in a variety of ways, including author appearances and specially created merchandise that celebrates the event," said Jaci Updike, President, Sales of Penguin Random House U.S. "California Bookstore Day was a tremendous success for our booksellers, their customers, and for us last year, and we're looking forward to working with booksellers all across the country to grow this terrific event in their communities—it's a fantastic and festive way to bring new readers into bookstores, and to strengthen relationships with existing customers."
"The entire purpose of Bookstore Day is to celebrate our collective success and thank our customers and the community of readers," says IBD Program Director, Samantha Schoech. "For so long, the message about indie bookstores was all doom and gloom, but the truth is, there are more indie bookstores this year than last, and more last year than the year before that. Independent bookstores are actually opening around the country. We want people to know that."
About Independent Bookstore Day: Independent Bookstore Day (IBD) is produced by the Northern California Independent Bookstore Association in partnership with the American Booksellers Association. Pete Mulvihill, co-owner of Green Apple Books in San Francisco, spearheaded the launch of the event after noting the success of Record Store Day. Independent Bookstore Day is produced by writer and former bookseller Samantha Schoech.
You can follow IBD on Facebook at (facebook.com/BookstoreDay), Twitter (twitter.com/bookstoreday), and Instagram (instagram.com/indiebookstoreday).