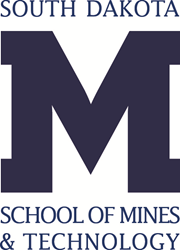 Rapid City, S.D. (PRWEB) April 22, 2015
Greg Graves, chairman and CEO of Burns & McDonnell and South Dakota School of Mines & Technology alumnus, will deliver the address at the university's 171st commencement ceremony.
Burns & McDonnell, headquartered in Kansas City, Mo., is one of the fastest growing and most successful engineering, architecture, construction, and environmental consulting firms in North America.
The ceremony will be held at 9 a.m. May 9 at the Rushmore Plaza Civic Center Ice Arena. Over 300 Doctor of Philosophy, Master of Science, Bachelor of Science and Associate of Arts degrees will be awarded.
Graves joined Burns & McDonnell in 1980. After holding several positions of increasing responsibility with the firm, he was named general manager of Burns & McDonnell's energy division in 1997. In 2001, he was promoted to president of the division, a position he held until being named the firm's sixth CEO three years later.
His entrepreneurial approach to achieving success for his clients and firm earned him recognition as 2014 Ernst & Young Entrepreneur of the Year in the central Midwest engineering category. The award recognizes outstanding entrepreneurs who demonstrate excellence and extraordinary success in such areas as innovation, financial performance, and personal commitment to their businesses and communities.
Graves was later named CEO of the Year by the Mid-America Minority Business Development Council and the Difference Maker of the Year by the Urban League of Greater Kansas City. He is a past chairman of the Greater Kansas City Chamber of Commerce. He also serves on the boards of Union Station Kansas City, Civic Council of Greater Kansas City, University of Missouri Kansas City, University of Kansas Advancement Board, United Missouri Bank, University of Kansas Hospital Authority Board and the Kansas City Repertory Theatre.
Graves and his wife, Deanna, view public service as a duty in return for all Kansas City has given them. In 2014, they donated $1 million to the University of Kansas Hospital, with an additional $2.5 million donated from the Burns & McDonnell Foundation that the CEO promotes with his employee-owners. In 2009, they were named Kansas City's Philanthropists of the Year. Together, they have chaired fundraisers for the American Heart Association, March of Dimes, Starlight Theatre, Treads and Threads for KU Hospital's Cancer Center, Hope House, the Tocqueville Society of United Way, MOCSA, St. Luke's South Hospital, Boys & Girls Club, Ozanam, SafeHome, the Greater Kansas City United Way Campaign, Children's Mercy and the Kansas City Repertory Theatre.
Originally from Sioux Falls, Graves is a 1980 mechanical engineering graduate of South Dakota Mines. He received a master's degree in business administration from Rockhurst College in 1987.
###
About SD Mines
Founded in 1885, the South Dakota School of Mines & Technology is a science and engineering research university located in Rapid City, S.D., offering bachelor's, master's and doctoral degrees. The university enrolls 2,798 students from 45 states and 35 foreign countries, with a student-to-faculty ratio of 14:1. The SD School of Mines placement rate is 98 percent, with an average early-career salary for graduates of $65,600, according to the 2014-2015 PayScale report. Find us online at http://www.sdsmt.edu, on Facebook at https://www.facebook.com/sdsmt and on Twitter at https://twitter.com/sdsmt.