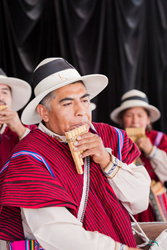 Admission is free!
Aliso Viejo, CA (PRWEB) April 24, 2015
Soka University's 14th Annual International Festival, which will take place on May 2nd from 10:30 am to 5:00 pm, has announced its stage schedule. The International Festival, a proud partner of Orange County's Imagination Celebration (http://www.sparkoc.com), will feature 900 musicians and dancers performing continuously on three stages, international food, art exhibitions, ceramic sales and demonstrations, games, inflatable rides and more than 250 non-profit and business exhibitors. Admission is free! Parking on campus is $10 cash -- please carpool.
2015 International Festival Schedule:
*The schedule is subject to change
PEACE LAKE STAGE
10:30 AM Corey Angeli Classic Rock Song
10:55 AM Priceless Pearls Interfaith Chorus
11:20 AM Ballet Folklorico Raices de Mexico OC
11:50 AM Pure Atoma Pop Song
12:15 PM Agrupacion Llajtamasis Bolivian Folklore
12:35 PM The Center Stage Studio Classical/Contemporary
1:00 PM RemJ- Michael Jackson Tribute Artist
1:20 PM US Blackbelt Academy Martial Arts Demo
1:45 PM Cats in Crowns of Soka University Jazz Band
2:00 PM SUA BIRTHDAY CELEBRATION
2:35 PM JJ & the Habibis Laguna Beach Belly Dancers
3:00 PM Spirit Soul and Friends Music Peace Troupe
3:25 PM SGI-USA Pearl Chorus
3:50 PM Orange County Shaolin Temple Cultural Center Martial Arts Demo
4:00 PM Hip Hop Congress of Soka University Spoken Word
4:12 PM DFC (Dancing For a Cause) of Soka University Breakdance
4:19 PM KKAP (Konnect KPOP Aspiring Performers)
4:31 PM Keep Soul of Soka University Hip Hop
4:38 PM Ghungroo of Soka University Indian Dance
RECREATION CENTER STAGE
10:30 AM Myo'On Taiko
11:00 AM Mumbai Madness Dance & Fitness Academy Indian Dance
11:20 AM SUA Cheerleading
11:30 AM South Coast Conservatory Jazz/Ballet/ Hip-hop/Lyrical
12:05 PM Ka Pilina Ho'olokahi of Soka University Hula
12:25 PM OCC Polynesian/Mid-East Dance Ensemble
12:45 PM JaMun Tribal Fusion Belly Dance
1:05 PM OCAD Dance Company Jazz/Ballet/ Hip-hop/Contemporary
1:40 PM L.A. Bunka-Kai & Wakahisa-Kai Japanese Dance
2:00 PM INTERMISSION
2:30 PM Paso de Oro Dance Academy Ballet Folklorico
3:05 PM Fujima Kansei Odori Kai Japanese Dance
3:30 PM Josho Daiko Ushio of Soka University
3:45 PM City of Westminster Senior Linedancers
4:10 PM V and T Dance Ballet/Contemporary/Hip Hop
4:45 PM Josho Daiko Ikazuchi of Soka University
SOKA PERFORMING ARTS CENTER
10:30 AM Saddleback College Emeritus Institute Symphony Orchestra
11:10 AM Halau Hula o Pikake
11:40 AM Ballet Folklorico Garibaldi
12:15 PM Fraternidad Diablada Bolivia Bolivian Dance
12:45 PM Maple Youth Ballet
1:20 PM Soul Wings of Soka University Acapella Song
1:35 PM Rhythmission of Soka University Hip Hop
1:42 PM Sualseros of Soka University Latin Dance
1:52 PM Vita Leonis Philharmonic Orchestra of Soka University Orchestra
2:00 PM INTERMISSION
2:30 PM Instant Radio of Soka University
3:05 PM Mei-Ling Lee Chinese Dance Group
3:40 PM Le Polynesia Cultural Dance Group
4:20 PM SGI-USA Mystic Wave Jazz Fusion
The festival will also feature the opening of "ClassWorks 2015" by Soka University art students, and "Encounters with Nature" – paintings by Gerry Tuten in Founders Hall Art Gallery.
Attendees are encouraged to wear international attire and to celebrate their own heritages. Parking on campus is $10 cash only and carpooling is encouraged. The 103-acre Soka University campus is located off of Wood Canyon Drive one mile south of Pacific Park Drive in Aliso Viejo.
For more information: info(at)soka(dot)edu or 949 480-4081. http://www.soka.edu/festival http://www.soka.edu/directions
Soka University is a private, four-year liberal arts college and graduate school in Aliso Viejo, CA. The university is ranked in the top 50 liberal arts colleges in the nation by US News and World Report's "Best Colleges 2015." Soka University offers an 8:1 student/faculty ratio and study abroad for every undergraduate student. Founded upon the Buddhist principles of peace, human rights and the sanctity of life, SUA is open to top students of all nationalities and beliefs. About 60% of Soka University's students come from the US and 40% have come from more than 40 other countries. Admitted students whose annual family income is $60,000 or less may be eligible for Soka Opportunity Scholarships which cover full tuition. Additional scholarship opportunities are available for higher income levels.