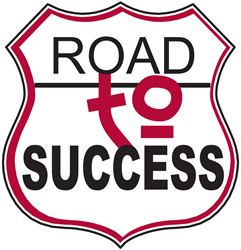 Grinnell, Iowa (PRWEB) April 23, 2015
Grinnell Mutual Reinsurance Company, in partnership with its independent agency force, is pleased to announce the recipients of the 2015 Road to Success scholarships (see complete listing below). These $1,000 scholarships are awarded to high school seniors throughout Illinois, Indiana, Iowa, Minnesota, Missouri, Nebraska, North Dakota, Ohio, Oklahoma, South Dakota, and Wisconsin.
This year Grinnell Mutual and its agents will award $60,000 in scholarships to policyholders who demonstrated good grades in the classroom and were traffic accident and violation free throughout their high school careers. Since the program's inception 10 years ago, Grinnell Mutual and its agents have provided college-bound students more than $510,000 in scholarships through the Road to Success program.
In business since 1909, Grinnell Mutual Reinsurance Company provides reinsurance for mutual insurance companies and property and casualty insurance products through nearly 1,600 independent agents. Grinnell Mutual is the largest primary reinsurer of farm mutual companies in North America and the 120th largest property and casualty insurer in the United States.
Congratulations to the 2015 Road to Success scholarship recipients.
Iowa
Grace Austin, Wilton
Ainslee Converse, Edgewood
Paul Fadness, Decorah
Nicole Kuboushek, Ridgeway
Matthew Kuboushek, Ridgeway
Jesse Matt, Clermont
William Richards, Clinton
Jared Bouska, Hawkeye
Brandon Bahlmann, Plainfield
Colton Miller, Norway
Kelsey Gebel, Denver
Madison Fairchild, Sigourney
Blake Hellweg, Donnellson
Jenny Schildroth, Reinbeck
Larisa Andrews, Victor
Kirstin Wolford, Morning Sun
Emmaleah Veldboom, Grinnell
Brandon Bonde, Iowa Falls
Ciera Askildson, Belmond
William Glaser, New Hampton
William Rossmiller, Forest City
Ryan Wichhart, Otley
Brandon Baumhover, Carroll
Ashley Schmit, Hospers
Abby Vandentop, Hospers
Aaron Nicolaisen, Correctionville
Mikayla Marcum, Coin
Markenna Janssen, Schleswig
Skylar Cudmore, Harris
Emily Riesenberg, West Bend
Tyler Newbold, Boone
Illinois
Megan Brandt, Effingham
Maddie Flesner, Oakland
Morgan Vogt, Campbell Hill
Indiana
Hunter McGraw, Attica
Darian Stalbaum, Medaryville
Zachary Herr, Lowell
Minnesota
Karly Davenport, Fergus Falls
Karson Zych, Beardsley
Angela Hinsch, Goodhue
Jana Roste, Alexandria
Sarah Ringeisen, Red Wing
Michael Orr, Little Falls
Austin Maynard, Glencoe
Matthew Backer, Graceville
Missouri
Megan Keim, Hannibal
Katy Cook, Macon
Nebraska
Maria Wortmann, Crofton
Emily Pestal, Wahoo
North Dakota
Hannah Jacobs, Noonan
Angela Leier, Kintyre
Mackenzie Dietz, Gwinner
Gabriel Schill, Walhalla
Ohio
Tirane Bowersock, Wapakoneta
Mitchell Stone, Russia
Oklahoma
Katie McGrath, Enid
Kassius Urquiza, Guymon
South Dakota
Brent Ogren, Langford
Josy Thompson, Mitchell
Wisconsin
Shania Skrzypcak, Marathon
Shaeden Carlin, Boscobel