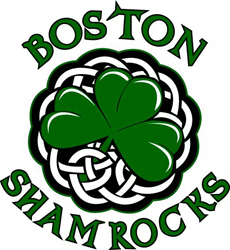 "We want to provide each athlete with the best resources available on and off the ice."
Boston, Massachusetts (PRWEB) April 28, 2015
The Boston Shamrocks' Junior Women's Hockey League has partnered with US Performance Academy, an independent, digital, middle and high school, to provide athletes with a college-prep education that fits the Shamrock's demanding in-season schedule.
The Boston Shamrocks is a USA Hockey registered team who plays in the Junior Women's Hockey League on college campuses against some of the best teams in North America. The Shamrocks also play in top tournaments in the United States and Canada with maximum exposure to college and national team coaches. They have a consistent schedule of practices, strength training, and games. The team also utilizes classroom and video sessions to train in positional and team tactics to develop the entire player.
Motivated by developing the entire athlete, the Boston Shamrock's executive team has partnered with US Performance Academy (USPA) to provide a digital, personalized learning solution for their top athletes. With an intense training and game schedule, these young women can not attend a traditional school with set times and locations. USPA was designed specifically to support the lifestyle of high performance athletes. Each student-athlete has an individualized school calendar and schedule with full support from teachers, coaches, and college counselors. College-prep courses are all held on a digital platform that can be accessed anywhere.
"Our athletes have very demanding schedules and promising futures," says Bob Rotondo, Boston Shamrocks' General Manager. "We want to provide each athlete with the best resources available on and off the ice. When it comes it their education, US Performance Academy is the obvious solution. With their experience with student-athletes, flexibility of courses, and support and understanding of the athlete as a whole person, I'm excited to announce that USPA is now our official education provider."
The new partnership was officially announced on March 30th, 2015. Every Boston Shamrocks athlete will now also become a student of US Performance Academy. The two entities will work as a team to provide the best experience possible for each athlete to achieve their individual goals.
"It's obvious that Bob and the coaching team at the Boston Shamrocks work hard to develop highly competitive athletes," says Peter Smith, president of USPA. "We are excited to now be a part of this wonderful organization. We are particularly looking forward to getting to know each student and family and designing the ideal schedule for each individual athlete. It can be challenging to find that balance between training and school, and we look forward to supporting the Shamrock athletes in integrating and succeeding in both areas."
To learn more about the Boston Shamrocks, please visit their website at http://www.BostonShamrocks.net. To learn more about US Performance Academy, please visit their website at http://www.GoUSPA.org.
More about US Performance Academy:
US Performance Academy is a digital, independent school for competitive athletes in middle and high school. Blending 21st century educational innovation with world-class competitive athletics, our unique program will challenge highly-motivated students, providing them with the skills and expertise needed to compete at the highest levels of academics, sport, adventure, and life. Please contact Peter Smith at Peter(dot)Smith(at)GoUSPA(dot)org for more information. Visit our website http://www.GoUSPA.org