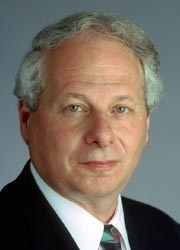 His experience and wealth of knowledge and his understanding of the rapidly changing nature of higher education will be invaluable as MediSend's educational programs grow and evolve.
Dallas, Texas (PRWEB) April 24, 2015
With 45 years of experience in higher education, Dr. Gerald A. Heeger has joined the MediSend International Advisory Board to help guide the expansion of MediSend's educational programs. He joins the venerable membership, including former Chairman of the Joint Chiefs of Staff General Richard B. Myers, Dame Jane Goodall, Elisabeth and Rene Dahan, former Executive Vice President and Director at Exxon Mobil Corporation, NBA Hall of Fame member Dikembe Mutombo, US astronaut James Reilly, and Mary Logan, President and CEO of AAMI (Association for the Advancement of Medical Instrumentation).
"I am honored to become a member of such an impressive assembly of leaders and hope that my contributions will be effective in furthering MediSend's success as an institution of higher learning," said Heeger.
Dr. Heeger has provided leadership in adult and continuing professional higher education in some of the largest and most prestigious universities in the United States serving as President of the University of Maryland University College, Dean of New York University's School of Continuing and Professional Studies, Dean of the New School for Social Research (now New School University) in New York City and as Dean of University College at Adelphi University, where he subsequently served as both provost and executive vice president. He has also been a faculty member at the Woodrow Wilson Department of Government and Foreign Affairs at the University of Virginia.
He has extensive experience with quality management and accreditation in higher education, both in the United States and overseas, and has served on several university boards in Latin America, including Politecnico Grandcolombiano (Colombia) and Universidad del Istmo (Panama) and also served on the University Argentina de la Empresa International Advisory Board. In 2006, Dr. Heeger was named to the International Adult and Continuing Education Hall of Fame, located at the University of Oklahoma.
Dr. Heeger currently works as a consultant, advising colleges, universities, and educational technology companies on adapting higher education to new technologies and on business strategy. He serves as Chair of the Board of Trustees of Patten University (California), a new initiative aimed at utilizing competency-based education to lower dramatically the cost of tuition to students.
"We could not be more honored and pleased to welcome Dr. Heeger to the MediSend International Advisory Board," says Nick Hallack, President and CEO of MediSend, "His experience and wealth of knowledge and his understanding of the rapidly changing nature of higher education will be invaluable as MediSend's educational programs grow and evolve."
About The Medisend Biomedical Technology School™
The Medisend Biomedical Technology School™ is certified as a Career School and College by the Texas Workforce Commission, and is approved by the US BMET Board of Examiners and the US Certification Commission. Medisend currently offers two educational programs: since 2006 the Medisend International Technology Program has produced professional biomedical equipment technicians (BMETs) and designed test and repair laboratories for hospitals and healthcare systems in 20 countries around the world; since 2013 the General Richard B. Myers Veterans Program™ has trained returning US veterans as BMETs and placed them with highly respected healthcare organizations in the US. Medisend's new classrooms and laboratories are located in the Elisabeth Dahan Humanitarian Center in Dallas, Texas