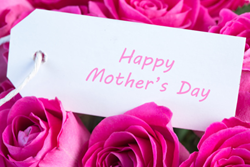 Cupertino, CA (PRWEB) April 23, 2015
This May 10, Arya Global Cuisine invites guests to treat their mothers to a memorable feast in celebration of her special day. Arya is offering an elegant smooth jazz champagne brunch from 11 a.m. to 3 p.m. on Mother's Day.
In the evening, relax to the sound of smooth jazz at both Arya locations and dine on a delectable three-course meal. This is a Persian feast that mothers will remember for years. Arya proudly invites all mothers and their families to their dinner table.
Champagne Brunch
Start the day off right with some flowers and hugs for mom, and then take her out for a meal worthy of a queen. Arya's champagne brunch is definitely not to be missed. Offering a lavish menu, this is one meal that will leave mom and the whole family well-satisfied. Arya offers a cozy atmosphere, loving family, and scrumptious food. What better way to start Mother's Day than with smooth jazz to add to the ambiance?
The Three-Course Dinner
If a relaxing evening meal is in the plans, Arya is offering a three-course dinner menu that is sure to delight the whole family. Starting at 5 p.m., enjoy Mother's Day specials for just $39.95 plus tax and tip. Being that it's Mother's Day, kids are very much welcomed. Meals for kids 4-12 years old are just $19.95. While guests eat, enjoy good company and ambiance, they will also be treated to a live smooth jazz band playing at both of locations well into the evening.
The best Mother's Day gift is a meal she'll love, surrounded by family. With Mother's Day rapidly approaching, reservations are recommended. From a fantastic champagne brunch to the three-course dinner menu accompanied by live jazz, Arya proudly offers mothers and their families the best. Arya believes that when it comes to mothers, only the best will do. Arya's will be there to ensure every guest's Mother's Day is just as perfect as mom herself.
Cupertino (408) 996-9606
19930 Stevens Creek Blvd., Cupertino
Redwood City (650) 367-4939
885 Middlefield Rd., Redwood City
http://www.aryarestaurant.com
About the company:
San Jose's Arya Restaurant is a Middle Eastern restaurant that features belly dancing, global cuisine, and delicious and exotic Persian and Italian food. With two locations in Redwood City and Silicon Valley/Cupertino, the restaurant is the result of Chef Mike Hashemi's love for Persian and Italian food, as well as his love for cooking and serving people with the best of both worlds. Arya's San Jose banquet rooms are available for every occasion as well as corporate catering and private dining. Arya is the premier Persian restaurant in Cupertino and Redwood City, California. They are committed to providing each and every guest with superior service and a pleasant dining experience. For more information, visit their website at http://aryarestaurant.com.