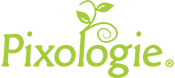 Milwaukee, Wisconsin (PRWEB) April 24, 2015
Many people say family traditions draw them closer together, and yet over half of those people do not have photos readily accessible from those times. Milwaukee area start-up, Pixologie, a leader in photo organization and management, contends that family pictures are extremely important in helping strengthen family ties, connecting generations and celebrating the good times.
At a national conference held by the Association of Personal Photo Organizers in Orlando, Florida, Pixologie co-founders, Mollie Bartelt and Ann Matuszak were thrilled to share what they have learned by serving hundreds of people in Southeastern Wisconsin.
Their conference activities included:

Exhibiting at the conference expo, explaining the Pixologie licensing opportunity and handing out a photo conversion tool to over 100 attendees.
Speaking on relevant topics such as "High Speed Scanning – is it right for my business?" and prospect management. Attendees were thrilled to have very specific actionable steps they can take to increase their business income.
Sponsoring the final day luncheon and introducing their "Thoughts for Photo Organizers" card deck full of ideas for blogs, talking points and inspiration
Nine out of ten people that Bartelt and Matuszak meet need some sort of help with their photos. Matuszak states, "Reconnecting people with their photos and family memories has a profound effect on them and brings something new and exciting every day."
Pixologie offers photo sorting, scanning, restoration, slide and negative conversion and film and video transfer. Their studio location is in Oak Creek Wisconsin and they can be found online at http://www.pixologieinc.com