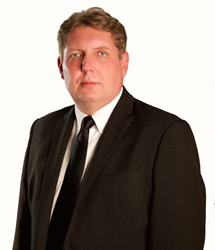 "Business owners can save cash and reduce their tax liability with a Captive Insurance Program," says Tom Gibson, CPA, "Tax Saving Professionals."
Vero Beach, Fl (PRWEB) April 23, 2015
National tax consulting firm, "Tax Saving Professionals" (http://www.TaxSavingProfessionals.com) has teamed with a Florida-based, U.S. domiciled Captive Insurance provider with expertise in Captive Insurance. "Captive Insurance is a great tax saving strategy for business owners," says, Ray Phair, Chief Operating Officer of Tax Saving Professionals, founded in 1998, whose client base of high net-worth individuals and accredited investors includes doctors, lawyers, dentists, bankers, brokers, car dealers, and highly-paid career professionals from across the country.
"This partnership provides our company, and our clients' access to another exceptional cash-saving, tax-lowering strategy," says Tom Gibson, a Tennessee licensed CPA for Tax Saving Professionals. A captive insurance plan enhances a financial portfolio with better financial controls with insurance costs while retaining underwriting profits, among a host of other significant financial advantages.
The captive insurance plan mitigates risk by providing insurance typically uninsurable or too costly. Simply stated, one of the more easily conveyed features of a captive insurance plan is that it allows the maximizing of cash flow by controlling premium payments and the management of those funds. Additional benefits includes a tax deduction of the insurance premiums paid to the captive by the parent company. And further, unused premiums paid by a business accrue to the business owner's benefit instead of being lost to a carrier who would profit from it. "These benefits add up to potentially significant savings," says Gibson.
Industry Risk include protection from changes in tax laws, loss of key employees, loss of data, litigation defense, employee practices, adverse media coverage, equipment failure, and many more types of risk.
"Because of the nature and complexity of 'Captive Insurance' plans," says Phair, it was formerly impractical for individuals to implement this type of insurance, but our partnership with our captive insurance provider allows us to offer these sophisticated services to high-net-worth individuals, accredited investors and high-income earning professionals."
Some of these services include including accounting, claims processing, and continuing advice on premium reserve management. In a family-owned business, inter-generational wealth transfers are created with the formation of a captive painlessly.
About Tax Saving Professionals
Tax Savings Professionals is a national tax consulting organization consisting of tax attorney's, CPA's, Enrolled Agents and paralegals. The company has worked with more than 7,000 clients, large and small, from around the country as well as with other members of the financial community, such as financial planners, CPA's, accountants and others. Tax Savings Professionals has distilled from the IRS tax codes more than 400 tax deductions that are often misunderstood or even unknown by many tax professionals, along with an assortment of "tax strategies" that help clients keep more cash while also reducing their tax burden, sometimes by as much as 50% of a clients' current tax burden.
Company Website: http://www.TaxSavingProfessionals.com
Media Contact: Jeff Mustard: 954-801-8263 | email: jeff(at)thebambooagency(dot)com | http://www.TheBambooAgency.com