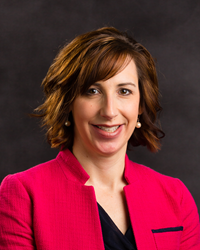 Milwaukee, WI (PRWEB) April 23, 2015
Advicent Solutions, the leading provider of SaaS technology solutions for the financial services industry, announced the promotion of Angela Pecoraro to Chief Operating Officer. Angela will be responsible for global operations and strategy, leveraging her twelve years of Software-as-a-Service (SaaS) experience to drive user adoption and high value ROI for Advicent's partners.
"Angela has a demonstrated track record of exceeding goals and building high performing, motivated teams," said Phil Cunningham, CEO of Advicent. "She thinks of our customers first, as evident in our near perfect customer retention results and expanded training and ongoing support programs. We're looking forward to her help in 2015 as we continue to grow the product selection and customer value at Advicent."
"The best we can do for our business is to make sure our customers are successful in theirs. As we serve both global enterprise and independent firms alike, it is important we understand their unique business needs and collaborate on technology adoption strategies to suit those needs. I look forward to contributing in this role and creating value for our partners every day," says Pecoraro.
Angela joined the executive team in September 2010 where she led the Professional Services organization and most recently served as Senior Vice President of Services and Support on Advicent's North American team. In her previous role, Angela was responsible for the development and ownership of a new customer implementation process, as well as maximizing efficiencies across multiple disciplines of the organization. In past roles, she has spearheaded business development opportunities and brought new products to new markets, navigating through phases of extreme growth and change for leading SaaS-based technology providers in the insurance and financial planning industries.
About Advicent
Advicent Solutions is now the leading provider of SaaS technology solutions for the financial services industry, servicing dozens of the world's largest financial institutions. Our products include financial planning, goals assessment and marketing communications tools. Through our innovative product capabilities and dedicated services, we are able to help thousands of financial professionals and their clients understand and impact their financial future. Our mission? To one day enable everyone to achieve this same goal. To learn more, visit http://www.advicentsolutions.com.
© 2015 Advicent Solutions. All rights reserved.