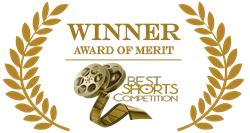 We are grateful to the judges for recognizing Neil Newman's heart and his cinematic genius in producing this important documentary.
Sylmar, CA (PRWEB) April 23, 2015
Aaron Schwartzbart, CEO of MOTORGOSPEL Ministries, has won a prestigious Award of Merit from The Best Shorts Film Competition. The award was given for his mini-documentary, MOTORGOSPEL Peace March; An Alternative Response to Ferguson. The documentary features gritty cinematography from Neil Newman showing hardened ex-cons walking shoulder-to-shoulder with LAPD officers to call for peace in the Safer Cities Initiative zone of North Hills, California.
Schwartzbart left the space program in 2013 after 28 years as a rocket scientist to devote full time to his charity MOTORGOSPEL Ministries. MOTORGOSPEL Ministries partners with the LAPD, the National Auto Sport Association and Brewline Men's Fellowship to encourage healthy alternatives for at-risk youth such as amateur motorsports. Schwartzbart is a 3-time-champion race car driver and an ordained minister.
Neil Newman's compelling cinematography has chronicled the unique ministry since 2006 through his production company Shoot Cut Deliver.
There are several particularly poignant moments in the video including an interview with Eddie Clark, a Vietnam Vet who 40 years ago had PTSD and hospitalized 3 cops. At the time, he was facing 500 years to life. Eddie is now out of prison and is vocal in his support of LAPD Captain Todd Chamberlain. Chamberlain has a well-earned reputation for minimizing politics and bureaucracy in working cooperatively with community organizations such as MOTORGOSPEL Ministries.
Regarding the significance of this award, Schwartzbart said, "We are grateful to the Best Shorts panel of judges for recognizing Neil Newman's heart and his cinematic genius in producing this documentary. Indirectly, the Best Shorts Competition is helping to bring peace in North Hills through this valuable exposure. You can be sure this is not the last you have heard from Neil Newman and Shoot Cut Deliver."
The Best Shorts Competition recognizes film, television, videography and new media professionals who demonstrate exceptional achievement in craft and creativity or contribute to profound social change. Entries are judged by highly qualified professionals in the film and television industry. Information about Best Shorts and a list of recent winners can be found at http://www.BestShorts.net.
In winning a Best Shorts Award, MOTORGOSPEL Ministries joins the ranks of other high-profile winners of this internationally respected award including The Weinstein Company for Market Hours, Disney Interactive for Vinylmation: A Love Story and Oscar winning production Mr. Hublot from Laurent Witz from Luxembourg.
Rick Prickett, who chairs The Best Shorts Competition, had this to say about the latest winners, "Best Shorts is not an easy award to win. Entries are received from around the world from powerhouse companies to remarkable new talent. The Best Shorts Competition helps set the standard for craft and creativity. The judges were pleased with the exceptional high quality of entries. The goal of Best Shorts is to help winners achieve the recognition they deserve."
For more information call Tere Schwartzbart at 818.620.7132 or visit MOTORGOSPEL Ministries website at http://motorgospel.org/.