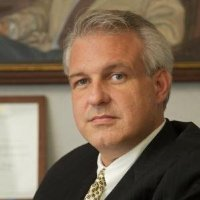 It is my privilege to join AcousticEye during the roll out of its transformative technology.
Houston, TX, USA (PRWEB) May 14, 2015
AcousticEye, an innovator of non-traversing tube and pipe inspection technology for the global NDT (non-destructive testing) market, today announced that Mr. John T. Iman, a prominent NDT industry executive has joined the company as General Manager of its North American business.
Most recently a senior business manager of Inspection Technologies at GE Oil and Gas – Measurement & Control, Mr. Iman is a highly experienced commercial sales and marketing professional with a strong background in technical sales & services, business development and key account management. He is also an active member of the NDT community, holding many positions including currently as Board Director of American Society of Non-Destructive Testing (ASNT), various American Petroleum Institute (API) subcommittees on Inspection and past Chairman of the Board of the Non-Destructive Testing Management Association (NDTMA).
"It is my privilege to join AcousticEye during the roll out of its transformative technology", commented Mr. Iman. "Together with the entire team, I look forward to partnering with our clients to implement new inspection capabilities that better serve our industry overall."
Mr. Yoav Harel, Chief Executive Officer of AcousticEye, said: "John is coming to AcousticEye as our activities are ramping up with the mainstream deployment of our latest generation DUET™ system. A well-known and respected industry veteran with proven results, I am confident that John will successfully lead our North American business as we continue building a customer-focused operation."
About AcousticEye
AcousticEye Ltd. is a pioneer in non-traversing tube and pipe inspection for the global non-destructive testing (NDT) industry. Based on patented dual mode pulse reflectometry technology (acoustic and ultrasonic operating in parallel), the new DUET™ system is a breakthrough in accurate testing at a fraction of typical inspection cycle times and with 50% less manpower. Targeting the billions of tubes and pipes being inspected and maintained annually in the industry, AcousticEye delivers an exceptional value proposition for applications in the oil and gas, power generation, chemical and other adjacent markets. The Company's innovative technology solutions are utilized by inspection service providers and end users worldwide. http://www.acousticeye.com