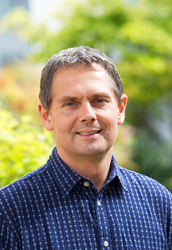 We need fairer, more open and inclusive investment models that can help tackle inequality.
Oxford, United Kingdom (PRWEB UK) 23 April 2015
A new report on the UK's social investment market After the Gold Rush, which was co-authored by Alex Nicholls, Professor of Social Entrepreneurship at Saïd Business School, University of Oxford, calls for less social investment hype from politicians and advocates, greater transparency from investors, changes to Big Society Capital, and a more principled approach to social investment which puts charities and social enterprises at its heart.
After the Gold Rush, authored by the Alternative Commission on Social Investment, a 14-person team of commissioners, including Professor Nicholls, who each have deep interests and expertise in the social investment field, propose 50 ways to make social investment more successful and more social, including:

Transparency - Social investors, including Big Society Capital should go much further in publishing information about the investments they make.
Social investors should be clear about how social aspects are weighed up in their investment approach.
Politicians and advocates of social investment should minimise social investment hype.
A set of defining principles for truly social investments should be developed.
Social investors to work together in equal partnership with the social sector, to develop a set of principles for what makes an investment 'social'.
Large charities and social enterprises should invest in other social sector organisations through peer-to peer models.
Professor Nicholls said 'Since the financial crisis, we have seen increasing interest in how capital might be harnessed for social good. But the danger here is that we simply recreate models from mainstream financial markets and expect them to work in the social sector, while at the same time letting social values succumb to the power of capital. Instead, we need fairer, more open and inclusive investment models that can help tackle inequality.'
The report coincides with The Oxford Impact Investing Programme at Oxford Saïd which runs from 19-23 April 2015. It provides leaders from finance, social enterprises, NGOs and philanthropic foundations with the leadership capabilities and skills to develop investments to help address long term complex social and environmental problems.
Gayle Peterson, Associate Fellow and Director of the programme said: 'We very much welcome the findings of Professor Alex Nicholls' After the Gold Rush report, which comes at a time when we are seeing a huge rise in impact investment. The programme has given many people the inspiration to bring huge social change. Participants have said that the experience has been 'energising, affirming and challenging' and has inspired them to deliver strategies and projects with positive financial and social returns.'
The impact investment community has experienced explosive growth in recent years and it is estimated that this emerging asset class could represent a global market of more than US$500 billion in the next five to ten years. Strategic investments are yielding significant environmental, financial, and social returns. The results are game-changing global innovations in education, affordable housing, healthcare, clean water, and alternative energy.
For further details of the Impact Investing programme or to arrange an interview with Alex Nicholls or Gayle Peterson please contact the press office:
Jonaid Jilani, Press Officer, Saïd Business School
Mobile +44 (0)7860259996; Tel +44 (0)1865 614678
Email: jonaid(dot)jilani(at)sbs(dot)ox(dot)ac(dot)uk or pressoffice(at)sbs(dot)ox(dot)ac(dot)uk
Kate Richards, Press Officer, Saïd Business School
Mobile: +44 (0) 7711000521; Tel: +44 (0) 1865 288879
Email: kate(dot)richards(at)sbs(dot)ox(dot)ac(dot)uk or pressoffice(at)sbs(dot)ox(dot)ac(dot)uk
Notes to editors
1. About Professor Alex Nicholls
Dr Alex Nicholls is Professor of Social Entrepreneurship within the Skoll Centre for Social Entrepreneurship at Saïd Business School, University of Oxford. His research interests range across several key areas within social entrepreneurship and social innovation, including: the nexus of relationships between accounting, accountability and governance; public and social policy contexts; impact investing; and Fair Trade.
http://www.sbs.ox.ac.uk/community/people/alex-nicholls
2. About the report
The Alternative Commission on Social Investment compiled this report to investigate what's wrong with the UK social investment market and to make practical suggestions for how the market can be made more accessible and relevant to a wider range of charities, social enterprises and citizens working to bring about positive social change.
To download report click here:
http://socinvalternativecommission.org.uk/home/wp-content/uploads/2015/03/SS_SocialInvest_WebVersion_2-1.pdf
3. About the Oxford Impact Investing Programme
The Oxford Impact Investing Programme provides a unique opportunity to develop a deep and broad understanding of the sector. We debate workable solutions to complex endemic problems, discuss innovative impact investments from around the world, and develop impact measurement tools.
Participants will become more informed, inspired, and equipped to make a positive contribution to community-based and global change. They will actively engage in lively debates of policy and strategy, theory and practice with seasoned Oxford faculty and peers from across sectors and the globe.
http://www.sbs.ox.ac.uk/programmes/execed/iip
4. About Gayle Petersen
As co-founder of an international philanthropic consultancy, Gayle has extensive experience in market-based change to support innovations in business and social sector strategies to achieve global social change.
She has managed and assessed more than $1 billion of grantmaking resources on behalf of the world's largest foundations. Her programme expertise includes poverty alleviation (with special emphasis on women and children, particularly girls), strategic learning and evaluation, multi-sector partnerships, food systems reform, and triple bottom line strategy. Gayle's first Master's Degree in Social Policy and the Law is from the University of Chicago.
http://www.sbs.ox.ac.uk/community/people/gayle-peterson
5. About Saïd Business School
Saïd Business School at the University of Oxford blends the best of new and old. We are a vibrant and innovative business school, but yet deeply embedded in an 800 year old world-class university. We create programmes and ideas that have global impact. We educate people for successful business careers, and as a community seek to tackle world-scale problems. We deliver cutting-edge programmes and ground-breaking research that transform individuals, organisations, business practice, and society. We seek to be a world-class business school community, embedded in a world-class University, tackling world-scale problems.
In the Financial Times European Business School ranking (Dec 2014) Saïd is ranked 10th. It is ranked 14th worldwide in the FT's combined ranking of Executive Education programmes (May 2014) and 22nd in the world in the FT ranking of MBA programmes (Jan 2015). The MBA is ranked 7th in Businessweek's full time MBA ranking outside the USA (Nov 2014) and is ranked 5th among the top non-US Business Schools by Forbes magazine (Sep 2013). The Executive MBA is ranked 21st worldwide in the FT's ranking of EMBAs (Oct 2014). The Oxford MSc in Financial Economics is ranked 7th in the world in the FT ranking of Masters in Finance programmes (Jun 2014). In the UK university league tables it is ranked first of all UK universities for undergraduate business and management in The Guardian (Jun 2014) and has ranked first in nine of the last eleven years in The Times (Sept 2014). For more information, see http://www.sbs.ox.ac.uk/
ENDS