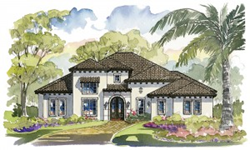 Tampa, FL (PRWEB) April 23, 2015
Arthur Rutenberg Homes, a custom luxury homes builder released a new article that illuminates many of the methods luxury custom home builders use that differ from other standard production builders.
The article illustrates that buyers of luxury homes demand more and expect higher quality. They also know that these methods may cost a little more, but pay off in the long run. When buyers pay a million dollars for a home, they simply wont tolerate problems that crop up in homes.
Custom luxury home building is not simply about better design and better materials, but also how a home is constructed behind the walls and under the floors. The article reveals that the small differences in construction create large differences later on in how a home lasts long term and drastically affects resale values.
Read the full article here about construction secrets of luxury custom homes.