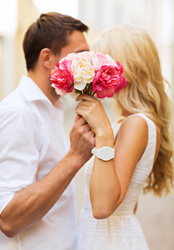 Los Angeles California (PRWEB) April 25, 2015
PositiveSingles.com announces its newest sub brand, an online portal that caters to singles with HPV or Human Papilloma Virus, called HPVDating.org. Given the reputation of its mother site, the newly hatched website is set to only host a secure and private online environment where people with HPV, STD, herpes or other sexually transmitted diseases can still find rightful partners who will respect them despite the conditions. The site has an extended SSL verification from GoDaddy, which provides its secured servers.
Online Edge
Given today's constant influx of modern technology in daily lives, now it's common to find online communities that thrive together to pursue certain passions. HPVDating.org wishes to follow the footsteps by entertaining the idea of uniting HPV singles on a non-discriminating platform where they can meet other individuals with like-minded goals in a discreet manner.
As an official company representative opines, "If you interact with other people online, you can choose to be shrouded in anonymity at first. That way, people with scorned diseases like HPV, can have the courage to take the first step, and can feel normal in meeting with individuals who would share their affection."
When otherwise they would be ridiculed in public for finding a mutual and respectful relationship, an online platform would help them achieve this cause and shield the disrespect from others.
Officially registered members [registration is free] will be welcomed to use the system's internal mail feature for daily correspondence with potential partners, also they can feel free to access a slew of other features, including Live Dating Advisor, active STD Forums, regularly updated Blogs, Local Support Events, News and Videos, STD Care Locations, Dating Tips and Ideas etc., through which, they can simply search for site-verified members, who are most sincere, serious and credible; they can read relevant inspirational stories, frequent Q & A with site professional counselor and treatment stories to get useful information and uplift your morale; and they can also use online anonymous-chat features to find possible meet-ups, and so forth and so on. It purely works as a registered-only area which resembles a social media site but has features far beyond that of a local social network.
What is HPV
HPV is short for Human Papilloma Virus. Most infections are subclinical in nature, implying no physical symptoms but when they do, they may cause benign physical growths such as warts, or cancers that may affect the cervix, and the reproductive system.
HPV variants 16 and 18 are the most determinant causes of 70% cervical cancer cases in the world. Aside from physical warts, other symptoms include cysts, genital cancers, and oral papillomas.
Transmission can happen from mother to child upon childbirth. It can also happen through hand contact with genitals, through sexual activity, surgery, and shared objects etc.
Preventive measures are already ubiquitous elsewhere in the world making the disease highly avoidable through vaccines, condom usage, sexual abstinence and microbicides. There are currently no treatments found for HPV, thus prevention is always better in this regard.
About HPVDating.org
Established as an offshoot of the most successful and leading STD dating and support website community portal PositiveSingles.com, HPVDating wishes to focus on reaching individuals who thrive in life with HPV.