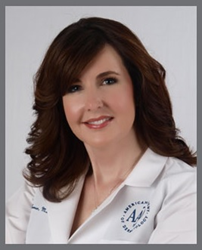 Dallas, Texas (PRWEB) May 06, 2015
When it comes to CoolSculpting®, Dr. Ellen Turner has long been offering the treatment to patients who want to lose stubborn pockets of fat without undergoing surgery. Now, the dermatologist in Dallas, TX, is expanding hours at another of her offices, in Irving, which will stay open five days a week starting in May for patients seeking CoolSculpting® and more.
Interest in the fat-freezing treatment tends to rise at this time of year, since summer swimsuit season is just around the corner. CoolScuplting® is a Dallas-area favorite for its ability to provide a slimming look without surgery or other invasive methods.
CoolSculpting® works by chilling fat, which freezes at a higher temperature than the surrounding tissue, so other cells are left as is, while fat cells in the targeted areas actually break apart and are filtered out of the body.
Almost exactly a year ago, in April 2014, the FDA approved CoolSculpting® to treat thighs. It had already been approved to treat the abdomen and flanks, meaning your belly and sides. These are areas where fat can collect and form a rounded look, giving the impression of a bit of a gut or love handles. This excess fat can cover up sleek contours and even defined muscles.
As for details about CoolSculpting®, Dallas-area patients interested in the fat-removal method should know that it is intended to treat stubborn deposits that keep you from looking as slim as you want and that are likely resistant to diet and exercise. CoolSculpting® is not intended to be a weight-loss method, and is ideal for patients with a body mass index (BMI) of 30 or less.
A patient may need to receive multiple CoolSculpting® treatments to get the desired look, but every person is different, so the plan and potential results should be thoroughly discussed at a consultation.
CoolSculpting® manufacturer ZELTIQ reports that most patients notice visible results within three weeks after a treatment session, and that the aesthetic benefits continue to improve for one to three months as fat is permanently eliminated. Since the process is non-invasive, there's not really any down time to wait through after a treatment. Some patients report numbness, tingling, and discomfort, but these side effects are temporary.
Overall, CoolSculpting® gives Dallas-area patients an alternative to liposuction and all of its associated recovery requirements. The results should last a long time, assuming a continued healthy lifestyle based on proper eating and exercise.
To learn more about CoolSculpting® in Dallas and beyond, visit coolsculpting.com. Dr. Ellen Turner works as a dermatologist in Dallas, TX, with offices and staff in Irving/Baylor and Cleburne. Contact any of the three locations by calling (214) 373-7546, or visit dermofficedallas.com.