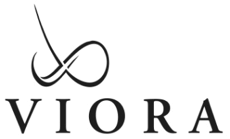 We're looking forward to the opportunity to bring Viora's clinically-proven solutions to the attendees of this prestigious event
Jersey City, NJ (PRWEB) April 23, 2015
Viora, a leading medical aesthetic provider will be presenting its advanced aesthetic solutions at the 2015 Annual Conference of the American Society for Laser Medicine & Surgery (ASLMS) from April 24-25, 2015 at the Gaylord Palms® Resort & Convention Center, in Kissimmee, Florida, booth 901. Viora's participation ensures that ASLMS members have the opportunity to view some of the medical aesthetic industry's most popular devices, Reaction™ for cellulite reduction, and Pristine™ for microdermabrasion. V30, Viora's new multi-technology platform incorporating laser, IPL, RF and Fractional RF technologies is an exciting entry in the laser arena and ASLMS clinicians will have the opportunity to learn more about how this system can elevate any business.
In addition to displaying Viora's diverse solutions, Viora will be celebrating its 10th anniversary on Friday, April 24 at 3:00 pm at Booth 901.
Viora Products

V30 Platform, multi-technology platform integrating Nd:YAG, and proprietary IPL and RF technologies for multiple applications including skin rejuvenation, ST, acne scar clearance, vascular lesions, pigmentation lesions and hair removal.
Reaction™, the non-invasive, multi-frequency bi-polar RF system with proprietary CORE technology for body & facial contouring, cellulite reduction & ST
Pristine™, the award-winning diamond-tip microdermabrasion system for exfoliation and pre-treatment skincare
"We're looking forward to participating at ASLMS 2015 in Kissimmee, to have the opportunity to bring Viora's clinically-proven solutions to the attendees of this prestigious event," said Eliran Almog, CEO at Viora Inc. "To an audience immersed in the world of lasers, Viora's V30 multi-technology platform is sure to be an attractive system, building on Viora's experience in developing the best aesthetic solutions for success."
About Viora
Celebrating its 10 year anniversary, Viora is an award-winning medical aesthetics solutions company that's established in over 65 countries. Viora's skilled and knowledgeable clinical and technical teams, working with clinicians around the world, have produced innovative, proprietary technologies such as CORE, SVC™ and PCR™. These technologies have revolutionized non-invasive treatments to improve control and increase opportunity for practitioners, while enhancing patient experience in numerous applications. Viora's in-house expertise has been at the forefront of implementing new developments in response to market demand, improving upon treatments using existing RF and light technologies. Viora builds time machines, so our customers can shape their future. For more information, visit http://www.vioramed.com.
****
Contact information:
Lisa Appelson, Marcom Manager
Viora
pr(at)vioramed(dot)com