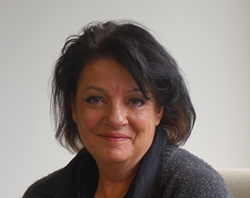 "GDR's vision to bring much needed controls and efficiency to the complicated debt market through advanced media management and validation solutions compelled me to join the team and to help bring it to the industry," said GDR EVP Kathy Simmermon
Wilmington, Del. (PRWEB) April 23, 2015
Global Debt Registry (GDR), the pioneer and leader in debt information access and validation, today announced it has appointed Kathy Simmermon as executive vice president of business development. In her new role, Simmermon will oversee the company's market expansion strategy in the banking as well as debt buying and collection segments.
As part of the Global Debt Registry Leadership Team, Simmermon will leverage her strong network of senior financial and debt-industry professionals to strengthen GDR's visibility and presence in consumer debt market segments including: credit cards, personal loans, automotive, utilities, telecom, student lending and medical.
Simmermon brings an impressive track record of company growth. Most recently, she joins Global Debt Registry from Cavalry Portfolio Services, LLC, a large debt buyer, where she served as senior vice president of acquisitions. There, she was responsible for soliciting originators, lenders, debt buyers and funders for opportunities to price portfolios and negotiate purchases.
"In my 30 years of experience in the ARM industry, I have never seen a better product to bring value to everyone in market. Original creditors, debt buyers, collection agencies, legal collections firms and consumers all benefit from GDR's services. My previous experience with debt buyers gives me unique insight into Global Debt Registry's value proposition in the debt marketplace," said newly appointed GDR EVP Kathy Simmermon. "GDR's vision to bring much needed controls and efficiency to the complicated debt market through advanced media management and validation solutions compelled me to join the team and to help bring it to the industry."
The appointment of Simmermon demonstrates continued momentum from Global Debt Registry. Led by GDR CEO Mark Parsells, the company recently secured $7 million in Series A funding and announced the collaboration with TransUnion, a global leader in information and risk management, to market GDR debt registry services for debt buyers, collectors and financial institutions.
"Kathy's extensive experience in financial services and the debt ecosystem makes her an invaluable asset to the Global Debt Registry team," said Global Debt Registry Chief Commercial Officer Charlie Moore. "Her fresh perspective and unique ability to connect with many different stakeholders in the debt ecosystem will help bring GDR through its next phase of growth."
About Global Debt Registry
Global Debt Registry, founded in 2005, is the independent registry for the consumer debt industry. GDR securely stores, tracks and shares information about non-performing accounts with buyers, collection firms and consumers. Global Debt Registry is funded by a US based, $5 Billion private equity firm. For more information, visit: http://www.globaldebtregistry.com