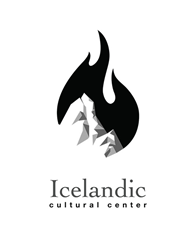 LOS ANGELES (PRWEB) April 27, 2015
A logo designed by Woodbury University graphic design student Natalie Krakirian has earned the Burbank native top honors at the 8th Annual International Design Awards (IDA), a juried competition that recognizes students and professionals from around the world for their work in architecture, interior design, product design, fashion design and the graphic arts.
Krakirian was named Emerging Graphic Designer of the Year, the IDA's top graphic design award. As winner of that award, she qualifies as a finalist for IDA's overall International Emerging Designer of the Year award, which will be presented during ceremonies in Los Angeles on May 4. In addition, Krakirian won a Gold Award in the Logos, Trademarks & Symbols category and Honorable Mention in the Direct Mail category.
In all, Woodbury Graphic Design students won nine IDA awards. Other winners include Britney Asao, who earned Silver and Bronze awards for logo and stationery design, respectively; Kimberly Mena and Courtney Wolf, who won Silver awards for logo and packaging design; and Haley Clark, Maria Deroyan and Martin Sanchez, each of whom received Honorable Mention recognition for their entries.
"The International Design Awards recognize, celebrate and promote emerging talent in graphic design and other creative fields of study," said Sue Vessella, M.F.A., Chair of Woodbury's Graphic Design Department and Associate Dean of the School of Media, Culture & Design. "We are absolutely thrilled that one of our students has been recognized as the world's top student graphic designer for 2014-15, and that so many Woodbury students have been honored for their outstanding creative work as well." IDA aspires to draw attention to the iconoclasm of design worldwide, conceptualizing and producing great work.
Krakirian's winning entry featured graphic elements she designed for a fictitious "Icelandic Cultural Center" as part of an intensive research and design assignment completed for a second-year graphic design course.
"Iceland is known as 'The Land of Fire and Ice,'" Krakirian said. "My final design was drawn from the nature of Iceland, which is as diverse as its slogan suggests. I experimented with different abstractions of the two elements and how those abstractions could come together to create a cohesive mark."
Where awards and honors are concerned, Woodbury's Graphic Design Department is experiencing a record year. In the largest single group recognition in the Graphic Design Department's history, Woodbury students have won 15 Design Merit Awards in the 2015 International New Talent competition sponsored by Graphis, The International Journal of Visual Communication. And in its April edition, design news magazine Graphic Design USA named Woodbury's Graphic Design program to its 2015 "Top Design Schools" listing. The roster of the leading 25 schools in the nation is derived from a combination of reader and industry surveys. In February, four Woodbury graphic design students were named winners of the 2015 American Package Design Awards, sponsored by Graphic Design USA, bringing the total number of awards received by students enrolled in the university's Graphic Design program to more than 60 since 2009.
Woodbury's Graphic Design Program grants a Bachelor of Fine Arts degree, which is included in the university's accreditation by the National Association of Schools of Art and Design. The BFA is a professional degree, which translates to a top education resulting in strong, competitive student portfolios that stand out in the graphic design industry. Woodbury students consistently win international and national design awards, and have achieved recognition in entertainment design, web design, advertising design, package design, photography, identity design and environmental graphics.
About Woodbury University
Founded in 1884, Woodbury University is one of the oldest institutions of higher education in Southern California. It offers bachelor's degrees from the School of Architecture, School of Business, School of Media, Culture & Design, and College of Transdisciplinarity, along with a Master of Arts in Media for Social Justice, Master of Architecture (MArch), Master of Interior Architecture (MIA), Master of Science in Architecture (MSArch), and Master of Leadership. The San Diego campus offers Bachelor of Architecture and Master of Architecture degrees, as well as an MSArch degree with concentrations in Real Estate Development and Landscape + Urbanism. Woodbury ranks 15th among the nation's "25 Colleges That Add the Most Value," according to Money Magazine. Visit http://www.woodbury.edu for more information.