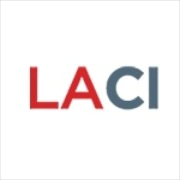 With this new partnership we all can leverage each other's strengths and form a transportation program that is unrivaled anywhere in the world.
Los Angeles, CA (PRWEB) April 23, 2015
The Tech in Transit Challenge has launched to speed new transportation technologies to market by connecting innovators of next generation transportation technologies with major automotive OEMs, tier 1 suppliers and investors. The Los Angeles Cleantech Incubator (LACI), Prospect Silicon Valley (ProspectSV) and the Cleantech Open are collaborating with nine transportation industry titans to rapidly advance high-impact mobility solutions. Entrepreneurs have until May 15, 2015 to enter the Tech in Transit Challenge (http://www.techintransit.com) for consideration in Phase 1, held locally throughout the Cleantech Open West's Metro regions in Washington, Oregon, California and Nevada.
"Nearly every tech startup struggles with how to get fast, focused engagement in their target market to validate customer needs, vet the technology, secure capital and get integrated into industry channels," said Erik Steeb, VP of Programs at LACI. "By bringing this powerhouse of industry leaders together in one program, we de-risk the process and speed exciting new innovations into our transportation sector."
Industry leaders participating in the Tech in Transit Challenge include Autodesk, Continental, Denso, Ericsson, Honda, Hyundai, and Toyota. Combined, these companies represent nearly $1 trillion in annual revenue and their in-house or partner venture groups often invest in early stage companies.
Tony Cannestra, Director of Corporate Ventures at Denso International America, said, "The Tech in Transit challenge is a very unique approach to solve some of the difficult issues in the transportation industry. DENSO is on the lookout for new emerging technologies that will reshape the future of transportation. The Tech in Transit program is a great way for me to get early visibility to some of those exciting new ideas and technologies. I am always eager to see the early-stage innovations that come out of the program, and then explore how DENSO can help those technologies succeed in the marketplace."
For the 2015 challenge, companies and entrepreneurs with innovations in the areas of Connected Vehicles, Advanced Vehicle Technologies and Transportation Management Systems are eligible to participate in the Tech In Transit Challenge.
The Challenge is split into two phases with the Cleantech Open leading the Startup Development phase (Phase 1), and the combination of LACI and ProspectSV leading the Market Engagement Phase (Phase 2). "Each of the founders of the Tech In Transit Challenge have strong market ties in transportation and are recognized as industry leaders in their respective areas," said Doug Davenport CEO of ProspectSV. Over the last 10 years, the Cleantech Open has helped build the foundations for more than 1,000 startups that have raised over $1 Billion in combined investment. LACI is recognized around the world as a leader in cleantech incubation. ProspectSV is a one-of-a-kind commercialization catalyst providing commercialization support, connecting client to partners and demonstration platforms across the bay area, facilitating market adoption of transportation-related innovations. Says Davenport, "With this new partnership we all can leverage each other's strengths and form a transportation program that is unrivaled anywhere in the world."
Find more information about, and applications to participate in, visit the Tech In Transit Challenge at http://www.techintransit.com or via email to info(at)techintransit(dot)com.
About LACI
LACI is a non-profit, public-private partnership that helps promising companies deliver market-ready cleantech solutions and the jobs that come with them. LACI combines capital, universities, research, government support, entrepreneurs, corporate partners, and business leaders in order to drive innovation throughout the regional, state, and global economy. Recognized as a Top 10 Global Incubator in 2014 by UBI, in its first three years LACI has helped 30+ companies who have raised $50+ million and have created 450+ jobs. Learn more at http://www.laincubator.org.
About ProspectSV
ProspectSV is a non-profit commercialization catalyst assisting emerging technology companies with a pathway to market, bringing high-impact solutions forward in the Bay Area. ProspectSV's team of highly qualified technical and market experts assist startups with a suite of commercialization services, and collaborates with Bay Area cities to implement next generation technologies for our commutes, workplaces, homes, environment and overall quality of life. Drawing together government, business and institutional leadership into collaborative partnership, the ProspectSV team develops local initiatives with an aim toward global impact. Learn more at http://www.prospectsv.org.
About the Cleantech Open
Now in it's 10th year, The Cleantech Open is the oldest and largest cleantech startup accelerator program in the United States, supporting some 150 early-stage startups every year. The Cleantech Open is a non-profit, volunteer-based, and mission driven organization that works to find, fund, and foster entrepreneurs with ideas to solve the world's greatest environmental and energy challenges. Since it's inception in 2005, the Cleantech Open has helped over 1,000 Cleantech startups connect to the people and resources they need to accelerate their businesses. The results speak for themselves: over 70% of Cleantech Open companies are still in operation; and, Cleantech Open graduates have raised on average $2MM in funding, more than $1B combined funding to date.