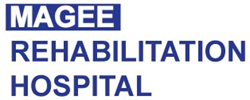 Philadelphia, PA (PRWEB) April 24, 2015
Magee Rehabilitation Hospital will host the 15th Annual Night of Champions fundraiser on Friday, May 8 at Penns Landing Caterers at 1301 South Columbus Boulevard in Philadelphia. All proceeds benefit Magee's community and patient programs, such as wheelchair tennis, rugby, racing, and basketball; art therapy; horticultural therapy; the Facility Dog Program; the Peer Mentor Program; the Patient Resource Center; and the Gaspar Center. The evening features dinner, live and silent auctions, live entertainment by The Reverb Brothers, local sports celebrities, and more.
"Rehabilitation is about healing the mind, body, and spirit, and the programs supported by Night of Champions all contribute to that comprehensive approach to recovery," Jack Carroll, President and CEO of Magee Rehabilitation Hospital, says. "The funds raised at Night of Champions truly change the lives of people living with disabilities and their families."
All guests at the 15th Annual Night of Champions will be greeted by the sounds of the Mummers. The evening begins with a V.I.P. reception at 6 p.m. followed by dinner at 7:15 p.m. The event is scheduled to include special appearances by sports celebrities such as emcee Scott Palmer, Little League Baseball star Mo'ne Davis, former Philadelphia Eagle Mike Mamula, Howard Eskin, Speedy Morris, Stu Tomkins, Bob Johnson, and Philadelphia 76ers head coach Brett Brown. Throughout the evening, guests will enjoy live entertainment by The Reverb Brothers – featuring former Magee patient Ryan "Gooch" Nelson – and appearances by Magee's wheelchair sports teams. Also, guests will have the opportunity to participate in live and silent auctions, featuring luxurious experiences like a week at a penthouse in Maui and an African safari. All items will be available for bidding at http://501auctions.com/noc/ so guests can bid straight from their smartphones or tablets at the event, or even from the comfort of their own homes if they are unable to attend.
The evening also includes the presentation of two awards. The 2015 Champion in the Community Award will be presented to Won Shin, Esq. Won came to Magee after an injury that left him paralyzed from the chest down. Just 14 months later, Won returned to Texas Christian University as a full-time student. He graduated from Southern Methodist University and then Georgetown University Law Center and is now Senior Manager with Ernst & Young. An athlete prior to his injury, Won naturally become involved in Magee's wheelchair sports programs. Also active in community service, Won is a peer mentor at Magee and serves as Vice Chair of the Board for the Inglis Foundation, which provides support for people with severe physical disabilities.
New this year, the BELIEVE Award will be presented to Rebecca Levenberg. Rebecca was a Magee patient in 2010 following an accident that resulted in the amputation of her left leg. Rebecca has not let her amputation stop her from being active. She set a goal of completing 1,000 miles after receiving her prosthesis, inspired by the Confucius quote, "The journey of a thousand miles begins with one step," and achieved her goal in March 2013. At Magee, she volunteers weekly and has served on Magee's Patient and Family Advisory Council, providing innovative ideas to help shape the patient experience. With her background in teaching, Rebecca has donated her time engaging grade-school students in discussion about her prosthesis and disability awareness and has presented to medical students and doctors on trauma from a patient's perspective. Rebecca also established a healing garden at Jefferson's Surgical Family Waiting Area, which she visits regularly.
For more information or to purchase tickets to the Night of Champions event, please contact Magee's Development Department at 215-587-3090 or giving(at)mageerehab.org.
About Magee Rehabilitation Hospital
Magee Rehabilitation Hospital (MageeRehab.org), a founding member of the Christopher & Dana Reeve Foundation's NeuroRecovery Network, is the Philadelphia region's original provider of physical and cognitive rehabilitation. The not-for-profit hospital provides nationally-recognized lifetime rehabilitation and wellness programs for individuals with spinal cord injury, brain injury, stroke, orthopedic joint replacement, amputation, pain management, and work injury. Since 1978, Magee has partnered with Thomas Jefferson University Hospital to form The Regional Spinal Cord Injury Center of the Delaware Valley, one of only 14 federally designated model systems of care in the country.
# # #