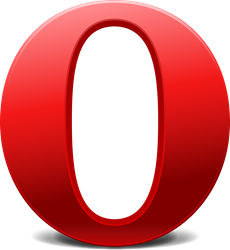 (PRWEB) April 24, 2015
"Opera" was featured on NewsWatch as part of its monthly Tech Report, which features the latest and coolest technology products available to consumers. Andrew Tropeano, a technology expert and the host of NewsWatch, conducted the review and shared with viewers how this is the fastest way to surf the web.
Without web browsers, surfing the internet would not be in existence. But each web browser is slightly different than the other and the Opera browser is no different. Celebrating their 20th anniversary this year, Opera connects over 350 million people to the internet. There's plenty of reasons why this is a premium browser, but there are a couple of features that make it stand out from other browsers.
First off, Opera's servers and cloud operations shrink users' data while they're surfing the web so they can browse 2 to 5 times more content while using the same amount of data. And how often does searching for something takes browsers a full minute or two to load the results? It's infuriating, right? Well, Opera automatically detects when users need "help" and jumps in to make the browsing experience faster – something no other browser out there does.
Opera even offers security and anonymity while surfing the web through its proprietary VPN technology – SurfEasy by Opera. These features are not just in Opera's web browser, but also integrated throughout the company's mobile apps. There's Opera Max, available on Android, which shrinks videos and photos on almost any app on smartphones so users can extend their data plan up to 50% for free. And there's Opera Mini, on iOS and Android, which reduces loading times and saves users money by compressing pictures, text and videos. Opera continues to innovate and advance their software, apps and products to further connect individuals around the world.
To learn more, visit http://www.opera.com today.
About NewsWatch
NewsWatch is a weekly 30-minute consumer oriented television show that airs on the History Channel, FYI Network, and ION Network. NewsWatch regularly features top technology products and services, mobile applications for iOS, Android, and Windows devices, unique and beautiful travel destinations around the world, health and medical tips, and entertainment interviews on the show. NewsWatch airs on the History Channel at 6:00 – 6:30 AM ET/PT and on the FYI Network from 7:00 – 7:30 AM ET.
NewsWatch is located in the greater Washington, DC area and has been on air for over 25 years. For more information or to watch the most recent episode, visit http://newswatchtv.com/tech-report.html.
About Opera
Opera Software crafts products and services that connect 350 million people to the internet. More than 130 operators around the world choose to work with us to give their customers the best web experience. Our mobile advertising platform enables publishers to monetize their content and allows brands to reach a global audience of more than 800 million consumers. Learn more about Opera at http://www.opera.com, or follow Opera on Facebook, Twitter and blogs.opera.com.
Opera and Opera Mini are trademarks of Opera Software ASA