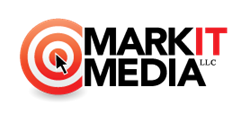 Scottsdale, Arizona (PRWEB) April 23, 2015
When a company is looking to expand their customer base, using an email marketing program can increase the number of clients they are able to reach. Almost everyone uses email, so why not incorporate advertising into professional emails that are meant to grab attention, peak interest, and ultimately gain a customer. Our newest campaign, email marketing, is sure to be a hit with both existing customer bases and with potential new customers, as well.
When the power of email is used to introduce a product, sale, or service, it proactively helps the environment by reducing the amount of paper used to send mailers. The amount spent on postage is eliminated altogether, making it a cost-effective choice for any business. Email is a great way to help save trees while getting the point to customers in a way they are sure to notice. Emails are read more often than mailers, and our program makes it easy to be noticed simply by setting up the emails in a pleasing way.
When using an email program to send mass mailings, businesses will have the tools available to construct emails in a fashion that suits their needs by using templates that are programmed into the email marketing tool. From here, they will be able to add photos, clip art or eye-grabbing fonts to draw in the attention of their client base. Much of the email template is done through easy-to-select drop-down menus, giving the business an easy way to create emails with the click of a button. The email design can be saved and used over and over or an entirely new design can be used each time they reach out to their clients. This feature gives businesses the flexibility to be unique or familiar depending on their needs at the time.
Emailing for advertisement purposes has never been easier than using our new service. Markit Media is proud to offer this exciting, new concept in an attempt for businesses to reach out to more potential clients than ever before. Markit Media is able to look at an email customer base and send out mailers to only the appropriate clients, saving others from mass-mailings that may not pertain to them at the time. By targeting the proper demographic group, businesses will maximize the number of clients that will be interested in the specific email, making sales potential increase. This new program is designed to help Scottsdale and Phoenix businesses expand their growth easily and inexpensively.