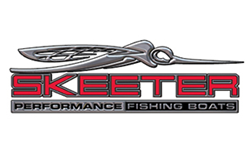 These companies are producing new products in the area and offering quality jobs to residents.
Kilgore, Texas (PRWEB) April 27, 2015
The Kilgore Economic Development Corporation board of directors approved three economic development performance agreements that, together, represent a $5.75 million investment in Kilgore and the creation of 51 new jobs.
"It is exciting to approve these performance agreements with such outstanding companies," said KEDC President Ty Sharp. "These companies are producing new products in the area and offering quality jobs to residents."
Skeeter Products, Inc. is investing $3.7 million in an expansion of its Kilgore facility and is adding up to 20 full-time employees over a period of three years. In return, Kilgore Economic Development Corporation is reimbursing the company up to $227,533.00 with the donation of two lots and a $25,000 cash grant. The company is located at 1 Skeeter St. near Highway 259.
About Skeeter Products: Our goal is to bring the ultimate fishing machine to fishing enthusiasts throughout the United States—wherever the water, whatever the conditions. All Skeeter boats have been certified by the National Marine Manufacturers Association and meet all U.S. Coast Guard and American Boat and Yacht Council requirements. Skeeter's goal, to build boats that are engineered like no other, permeates everything we do—from our design and manufacturing methods to the courtesy extended by our dealers each time you walk through their door. Skeeter's pursuit of perfection is evident in the best-engineered bass boats on the water today.
Freedom Communications Technologies, Inc. is investing $1.3 million and creating 26 jobs. The new company is located at 2002 Synergy Blvd. in Kilgore's Synergy Business Park, and manufactures communication test equipment for the Land Mobile Radio market. KEDC is investing $150,000 in building improvements to support the company.
"We already have the industry-standard platform," said FCT CEO Ricardo Viloria. "We intend not only to build on that platform, but also to leverage the unmatched experience of our technologists to expand our presence into every aspect of the LMR market. We've assembled an exceptional management and technical team with a single-minded focus on retaining and expanding our market leadership position and providing superior product quality and excellent customer service."
About Freedom Communication Technologies: Freedom Communication Technologies is the world's only firm dedicated exclusively to the Land Mobile Radio test equipment market. We are headquarted in Kilgore, Texas, where our products are also designed and manufactured. Every member of our team has years of experience in the LMR test equipment business.
Drilltools, LLC is investing $750,000 and creating 5 new jobs. The company is located in Synergy Business Park at 4001 Enterprise St. KEDC has pledged up to $50,000 to aid the company's expansion in Kilgore.
About Drilltools: DRILLTOOLS, LLC, is located 120 miles east of the DFW Metroplex in the heart of the East Texas Oil and Gas fields, mining energy and high-tech industries. This area is also home to companies such as Boeing, General Dynamics, Bucyrus, Letourneau, Halliburton, Cleveland Container, Orgill, Stream- Flo, Skeeter Mfg. as well as many other diverse manufacturing and service companies. This central location is situated in a major North to South & East to West transportation corridor and is well suited for the economical movement of materials and finished goods. DRILLTOOLS new modern facility incorporates a well-planned layout to maximize efficiency. This planned investment allows raw steel to finished goods the ability to flow through the building without being handled unnecessarily. DRILLTOOLS products move out seamlessly into a centrally located U.S. shipping corridor allowing faster deliveries to the job!
About Kilgore EDC: Kilgore Economic Development Corp. in Kilgore, Texas, is funded by a dedicated local sales tax specifically to aid expanding and relocating companies. In the last year KEDC staff worked projects that represent almost $20 million investment and more than 500 jobs. KEDC is directed by a five-person board and managed by a staff of three with certifications in economic development and economic development finance. KEDC has won international awards for excellence in economic development.