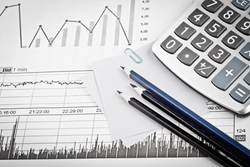 costs for mortgages are down, applications and sales of new homes could also increase
Chicago, IL (PRWEB) April 24, 2015
Refinancing activity accounted for most of all mortgage applications in the week ending on April 10, according to the latest Mortgage Bankers Association report. Refinancing rates are still strong despite a slight increase in interest rates. The MBA report noted that mortgage applications declined 2.3 percent overall during this period compared to the previous week.
The Federal Savings Bank, a Midwest based lender view refinancing activity to be solid, representing 58 percent of all applications, up from 57 percent the last week.
Although applications decreased week-over-week, The Federal Savings Bank was satisfied seeing an improvement from the same period last year
The Federal Savings Bank also saw other positive signs in the MBA including the rise in mortgage applications for loans from the U.S. Federal Housing Administration and the U.S. Department of Veteran Affairs. FHA loans grew to 13.5 percent of the total share of applications from 13.2 percent the week previous week. VA loans rose slightly from 10.7 percent to 11.1 percent in the most recent report.
The Federal Savings Bank thinks current homeowners are likely looking to reduce their interest rate by refinancing before a probably Federal Reserve rate hike occurs.
Additionally, these low rates may attract new homeowners into the market. As interest rates continue to remain low in the spring home buying season, first-time home buyers and other house hunters will likely apply for mortgages this year in anticipation of rising rates, The Washington Post reported.
There are several signs that the housing market will recover from the usual winter slump, from lower borrowing costs for mortgages as well as the positive outlook in the building industry.
How low interest rates are influencing housing sales
In its latest report, Freddie Mac said on April 16th that mortgage rates are not only low for the spring home buying season, but they are also close to their lows for this year. Len Kiefer, deputy chief economist at Freddie Mac, said the market could remain strong in 2015.
"Meanwhile, the National Association of Home Builders/Wells Fargo Housing Market Index jumped 4 points to 56 in April, suggesting home builders are optimistic and the housing market will continue to strengthen in 2015," Kiefer said.
Since borrowing costs for mortgages are down, applications and sales of new homes could also increase. The MBA found mortgage applications for new home purchases soared 17 percent in March from the previous month.
Lynn Fisher, vice president of research and economics for MBA, noted that higher wages, along with low mortgage rates, could contribute to an improved housing market. Of the applications for new home purchases, conventional loans made up 66 percent of all applications, followed by FHA loans at 20.2 percent and VA loans with 12.5 percent.
First-time home buyers and current homeowners looking to take advantage of lower mortgage rates can contact the Federal Savings Bank, a veteran owned bank, to learn more about loan products.