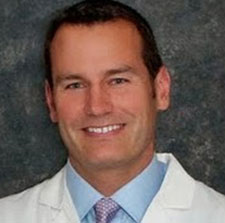 Old Saybrook, CT (PRWEB) April 23, 2015
Dr. Craig Foisie of River Valley Periodontics & Implant Dentistry is pleased to announce that he is now certified to perform the state-of-the-art gum recession treatment called the Chao Pinhole® Surgical Technique. With this procedure, Dr. Foisie reverses recession by gently moving the gums to a more natural position. Though receding gums are common, they are a serious problem that can lead to sensitivity and tooth loss. Dr. Foisie recommends those who struggle with the condition visit one of their three periodontal offices in Old Saybrook, Waterford and Madison, CT.
The Chao Pinhole® Surgical Technique is a new way to address recession without traditional grafts. Rather than taking gum tissue from another part of the mouth and sewing it over the exposed roots, Dr. Foisie creates a tiny hole in the affected gums and through it, adjusts its position. Using special instruments, he loosens the tissue and gently slides it back into the desired location. Most patients notice an immediate change, and experience only nominal discomfort or swelling because the procedure is minimally invasive.
Many mistakenly believe that gum recession is merely a cosmetic problem, but in fact, the condition is not one to trifle with. The tops, or crowns, of teeth have a protective coating called enamel that protects them from cavities and decay. When gums are pulled from the natural position, they do not provide the necessary protection. If left untreated, gum recession can cause the teeth to become loose, severely sensitive, or may increase the risk of developing gum disease or other oral health problems.
Patients who are interested in treatment for receding gums in Old Saybrook, CT or in Waterford or Madison are invited to schedule a consultation. Additional information on the Chao Pinhole® Surgical Technique can be found on the practice website, http://www.rivervalleyperio.com, or by calling one of their office locations.
About the Doctor
Dr. Craig Foisie is a Diplomate of the International Congress of Oral Implantologists and the American Board of Periodontology. He received a Bachelor's degree in Biology from Brown University in 1998 before graduating from the Boston University School of Dental Medicine in 2003. He joined the practice after a ten-year career in the US Navy, during which he received a certificate in Advanced Education in General Dentistry from the Naval Dental Center Mid-Atlantic in Norfolk, Virginia. Dr. Foisie also obtained a certificate in periodontology and a Master of Science in Oral Biology from George Washington University and was trained extensively in all aspects of periodontal and implant surgical therapy. Dr. James R. McAraw received his undergraduate degree from Washington and Jefferson College in 1966. Afterwards, he received his Doctorate of Dental Medicine from the University of Pittsburgh and continued his training in the United States Air Force for 2 more years. He went to Boston University, where he completed his specialty training in periodontics. Dr. Jim McAraw founded the practice in 1974, and has been chosen as one of Connecticut's Top Dentists six years in a row. Dr. I.L. Cantner, II joined the practice in 1978. He received his Bachelor's degree in Biology from Lafayette College in 1968 and his Doctorate of Dental Medicine from the University of Pennsylvania in 1972. He became a friend and colleague of Dr. McAraw while in his specialty residency in Boston University. He received his specialty certificate and a Masters in Dental Science from Boston University in 1974.
To learn more about the dental services available, please contact the doctors' office at (860) 388-4439 for the Old Saybrook office, (860) 444-0601 for the Waterford office or (203) 245-4429 for the Madison office. You can also visit their website at http://www.rivervalleyperio.com.