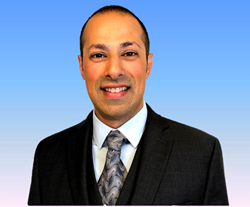 Part of our initiative to provide Best-in-Class solutions to the markets we serve
Holbrook, New York (PRWEB) April 30, 2015
Guaranteed Returns®, the founder of the pharmaceutical returns industry, is proud to announce a new partnership with ManageRecalls™, a California based company that provides recall services to the healthcare industry.
"We are very excited to add this solution to our overall service offerings. This is part of our strategic initiative to provide Best-in-Class solutions to the healthcare markets we serve," said Fredy Kadva, GRx Vice President, Outside Sales.
Guaranteed Returns® Service Representatives provide on-site pharmaceutical returns service to hospital pharmacies, retail pharmacies and other types of pharmacies across all fifty states. GRx Service Representatives understand that patient safety is job number one for their customers and look forward to providing their customers with a Best-In-Breed recall management solution.
About ManageRecalls™
ManageRecallsTM is a comprehensive service that provides organizations the ability to manage alerts and hazardous recalls, with efficiency and cost effectiveness. With a goal of reducing risk to consumer health and safety, ManageRecallsTM provides hospitals and healthcare organizations a comprehensive set of solutions to help mitigate risk and enhance quality of service.
About Guaranteed Returns®
Guaranteed Returns® provides pharmaceutical return services to independent retail, chain-store, hospital, government, LTC, Mail-Order and clinic pharmacies. Mail-in and On-site service options are available. GRx local on-site service representatives are highly valued for their professionalism, trustworthiness and for "going above and beyond".
All customers have access to the customer portal which provides cradle to grave documentation, 150 customizable reports, an online inventory program, mail-in pharmaceutical returns forms (with auto-filled account information), and mailing and shipping labels.
Visit us on our website or call 1.800.473.2138 today to learn more.